A 2021 Vice News interview with Hamas leader Yahya Sinwar has resurfaced after the terrorist attacks in Southern Israel and ongoing war in the Gaza Strip, with the militant leader claiming that Israel's policies are comparable to the "racist murder of George Floyd."
"And I want to take this opportunity to remember the racist murder of George Floyd," Sinwar said during the 2021 interview. "George Floyd was killed as a result of a racist ideology held by some people. The same type of racism that killed George Floyd, is being used by Israel against the Palestinians in Jerusalem, the Sheikh Jarrah neighborhood, and in the West Bank."
In the wake of the attacks on Israeli civilian and military targets that have left more than 1,400 Israelis dead, dozens of Black Lives Matter groups across the United States have offered praise and solidarity to Hamas.
BLM Chicago posted an image of a Hamas militant on a paraglider against a backdrop of the Palestinian flag. The poster is a direct reference to the militant group's attacks on Israeli civilians at a music festival, which resulted in hundreds of deaths and dozens of additional kidnappings.
"This isn't about Hamas – this is about Palestinians' right to resist 75 years of Israeli settlers colonizing their native land," reads another poster.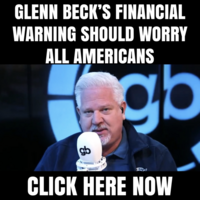 The resurfaces Vice News interview has also drawn comparisons between the rhetoric of Hamas and Black Lives Matter. BLM extremists have repeatedly referred to White Americans as "colonizers" who are sitting on "stolen land." In response to the attacks, many BLM organizations and sympathizers have justified the attacks by claiming that they were a necessary part of "decolonization."
One professor from Cornell said he was "exhilarated" and "energized" by the attacks while portraying the militant group as freedom fighters during a rally in Ithica New York. The history professor praised Hamas for "challenging the monopoly of violence" by attacking civilians.