Some of the funniest stuff on the internet is produced by random people that just happen to have some wonderful, creative energy and the time needed to express it. Empowered by massive social media sites and the ability of content to go viral, they can produce stuff that never would have made it through a traditional, corporate channel but can make millions laugh.
Such was the case with a recent video edit showing Elon and AOC making up and emotionally settling their differences with a crazy amount of chemistry.
Watch it here:
Elon Musk and AOC finally worked out their differences.

The chemistry these two have is crazy. pic.twitter.com/4dYzYAinqa

— Maze (@mazemoore) November 23, 2022
The lines of dialogue chosen for the two are perfect:
"I apologize. I was perfect."
"I'm breaking all the rules and breaking all the rules. I guess we might make some mistakes"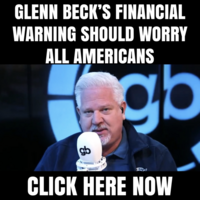 "I think one of the biggest problems we have in DC is that everyone's egos are too big. I actually prefer to have no titles at all."
"You're opening yourself up. I'm just being me."
"Let's go. Yeah, absolutely. Absolutely."
All those lines aren't just hilarious on their own given the spliced footage of AOC and Elon getting emotional, but are also just funny in how well they work together given the constant bickering of the two on Twitter.
Yet better, Elon apparently approved of the video, as he commented with a hands making a heart emoji.
🫶

— Elon Musk (@elonmusk) November 23, 2022
Predictably, the perpetually aggrieved freaked out about the video, saying things like:
"Is it just me or is this inappropriate. They are public figures. How do their partners feel? It may be a bit of fun. There are some who will think the video is authentic. These videos should be dated, so they cannot be resurrected in the future."
"It is disrespectful and literally illegal to edit any footage of a sitting US Senator of the United States of America. I advise you take this down immediately."
The likely inspiration for the video was Elon's "Stop hitting on me, I'm really shy ☺️" comment on a tweet where AOC said:
Tired of having to collectively stress about what explosion of hate crimes is happening bc some billionaire with an ego problem unilaterally controls a massive communication platform and skews it because Tucker Carlson or Peter Thiel took him to dinner and made him feel special
That comment from Elon was a reference to AOC's claim that all the Republicans that criticize her on social media really just want to date her.
The two have kept up the bickering on Twitter recently, with Elon saying "You're welcome" in response to a tweet from AOC saying:
Shout out to all the workers at Twitter. You all built a vital place for connection and deserved so much better.
Millions of people appreciate the space you built and the hard work that went into it. Thank you 💙
He's also insisted that she pay $8 after she freaked out at the idea that normal people could get a blue check by paying $8 for Twitter blue.
By: TheAmericanTribune.com, editor of TheAmericanTribune.com. Follow me on Facebook and Subscribe to My Email List