Hillary Clinton gave quite the Orwellian answer when asked about the persistent level of support for former President Donald Trump within the GOP, suggesting that a "formal deprogramming" might be the only solution to ridding the opposing party of MAGA.
Speaking with CNN, the former Democratic presidential candidate, first lady, and Secretary of State said she has battled with Republicans throughout her decades in politics on issues like climate change and gun control, but the rise of Trump now has "this little tail of extremism wagging the dog of the Republican Party."
"Sadly, so many of those MAGA extremists take their marching orders from Donald Trump, who has no credibility left by any measure. He's only in it for himself. He's now defending himself in civil actions and criminal actions. And when do they break with him? Because at some point maybe there needs to be a formal deprogramming of the cult members, but something needs to happen," Clinton said.
Clinton is no stranger to incendiary rhetoric, infamously describing Trump supporters as a "basket of deplorables" during her 2016 presidential campaign. The remark went on to be a rallying cry for MAGA supporters who donned her words on t-shirts and hats as they pushed President Trump to victory that year.

The sit down with reporter Christiane Amanpour gave Clinton, a perennial relevance chaser, airtime to wax philosophic about why she thinks the former president's base of diehard supporters refuses to quit him.
"It's a classic tale of an authoritarian populist who really has a grip on the emotional, psychological needs and desires of a portion of the population," Clinton said. "And the base of the Republican Party, for whatever combination of reasons — and it is emotional and psychological, sees in him someone who speaks for them, and they are determined that they will continue to vote for him, attend his rallies, wear his merchandise because for whatever reason, he and his very negative, nasty form of politics resonates with them," Clinton theorized.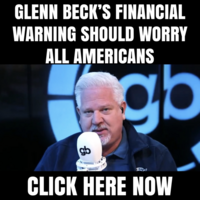 Despite polls showing President Joe Biden sinking in a head-to-head match, Clinton says he will be the savior who defeats Trump and ends the MAGA movement once and for all.
"So it is like a cult and somebody has to break that momentum. And that's why I believe Joe Biden will defeat them and hopefully then that will be the end and the fever will break. And then Republicans can try to get back to fighting about issues among themselves and electing people who are least, you know, responsible and accountable," she added.