Tucker Carlson spun a harrowing portrait of the legal attempts by liberals to prevent former President Donald Trump from participating in next year's election, even if it means weaponizing the court system at all levels to do so.
Speaking directly to viewers Monday night, Carlson opened his segment with coverage of President Trump's most recent trial in New York where he is appealing a ruling that he claims massively undervalued his Mar-a-Lago residence and threatens to destabilize his eponymous real estate empire. The suit from Democratic Attorney General Letitia James is "designed explicitly to keep him out of the White House," Carlson alleged.
"This year, in the name of protecting democracy, liberals have decided to strip Donald Trump's name from the ballot in states across the country. Trump is the frontrunner in the presidential race. He's currently beating Joe Biden in the polls. Yet liberals have decided that you should not be allowed to elect him president. That's not democracy, it's the opposite. It's totalitarianism," Carlson told viewers.
This "grotesque parody of the system that our forefathers created," Carlson added, is threatening the democratic foundation of America. He then turned to guest Victor Davis Hanson who explained why President Trump is simply a stand-in for everyday Americans being put on trial by liberals' actions.
Hanson, a historian and author, said the nation's "safety valves" are being put at risk by liberals who believe the millions of migrants streaming into the country is just the beginning, and that Americans must accept President Biden's "corruption" as they welcome his fundamental transformation of America.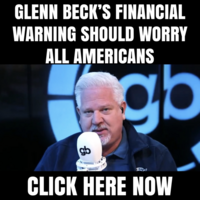 "I think there's one last effort on the part of conservatives who will say you know what, we're going to speak up as we've never spoken up before," Hanson said, citing pushes to boycott Disney, Target, and other retailers going along with the "woke" corporate agenda touted by the Biden administration.
However, Hanson added, conservatives must pay particular attention to the legal effort to undo President Trump's return. The latest suit in New York is part of a "critical legal theory" to undo private capital and threatens to repossess the former president's property.
"The left… wants to take the leading Republican candidate, and they want to create charges against him which they know they would have never lodged had he just said 'I don't want to run for president,'" Hanson concluded.
President Trump now faces five trials spanning both civil and criminal matters across various states and the federal government. A special counsel appointed by the Biden Justice Department has accused the Republican frontrunner of conspiring to overturn the 2020 election and mishandling classified documents taken from his time in the White House. A separate New York investigation accuses the former president of fraudulently filing business records while a Democratic prosecutor in Georgia is also trying to tie the president to alleged attempts to overturn the state's 2020 election results.
President Trump has pleaded not guilty to all 91 counts against him. He faces hundreds of years in prison if convicted.
Watch Tucker's full interview with Victor Davis Hanson here:
Ep. 27 Donald Trump appeared in court today, but it wasn't a legal proceeding. It was a grotesque parody of the system our ancestors created. Victor Davis Hanson explains. pic.twitter.com/KhTHateWCZ

— Tucker Carlson (@TuckerCarlson) October 2, 2023