Bernie Marcus, American businessman and co-founder of The Home Depot, went off on Biden and his liberal policies amidst the recent banking crisis.
In an interview with Fox, Marcus said, "I can't wait for Biden to get on the speech again and talk about how great the economy is and how it's moving forward and getting stronger by the day. And this is an indication that whatever he says is not true. And maybe the American people will finally wake up and understand that we're living in very tough times, that, in fact, that a recession may have already started. Who knows? But it doesn't look good."
"I feel bad for all of these people that lost all their money in this woke bank. You know, it was more distressing to hear that the bank officials sold off their stock before this happened. It's depressing to me. Who knows whether the Justice Department would go after them? They're a woke company, so I guess not. And they'll probably get away with it."
Marcus continued, "People are struggling. People can't pay their bills, they can't fill their tanks with gas."
On Sunday evening, Joe Biden released a press release promising to give a speech tomorrow morning to "strengthen confidence" in the banking system of the United States.
Read the press release via WhiteHouse.Gov:
Over the weekend, and at my direction, the Treasury Secretary and my National Economic Council Director worked diligently with the banking regulators to address problems at Silicon Valley Bank and Signature Bank. I am pleased that they reached a prompt solution that protects American workers and small businesses, and keeps our financial system safe. The solution also ensures that taxpayer dollars are not put at risk.

The American people and American businesses can have confidence that their bank deposits will be there when they need them.

I am firmly committed to holding those responsible for this mess fully accountable and to continuing our efforts to strengthen oversight and regulation of larger banks so that we are not in this position again.

Tomorrow morning, I will deliver remarks on how we will maintain a resilient banking system to protect our historic economic recovery.
Marcus explained, "I think that the system, that the administration has pushed many of these banks into [being] more concerned about global warming than they do about shareholder return. And these banks are badly run because everybody is focused on diversity and all of the woke issues and not concentrating on the one thing they should, which is, shareholder returns."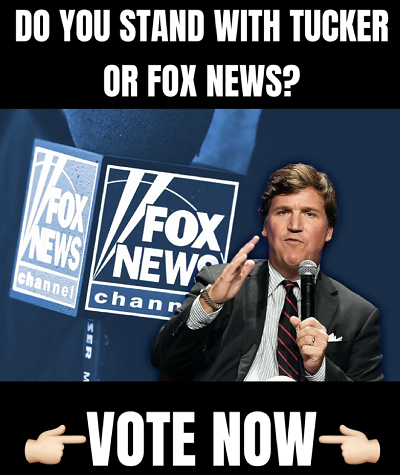 "Instead of protecting the shareholders and their employees, they are more concerned about the social policies. And I think it's probably a badly run bank. They've been there for a lot of years. It's pathetic that so many people lost money that won't get it back."
He finished, "Somebody with a sane head has to come in and understand that you can't do two things. Number one, you can't keep raising rates. You can't keep inflation as strong as it is. And you can't tax people more than they are.[Biden's] proposal to tax the middle class and the rich is about as dumb as I've heard it a long time. In a recession like this, you don't do things like that."
WATCH:
👀 Ex-Home Depot CEO Bernie Marcus Blames Biden's Woke Policies for SVB

"I think that the Administration has pushed many of these banks into more concern about global warming than they do about shareholder return" pic.twitter.com/UQhle3ad2K

— Chief Nerd (@TheChiefNerd) March 12, 2023
Earlier, Treasury Secretary Janet Yellen announced that the federal government wouldn't bail out the now-collapsed Silicon Valley Bank (SVB). The second-biggest bank failure in history led to regulators taking over the bank on Friday.
During an interview on Sunday with CBS News' "Face the Nation," Yellen talked in general about what the Federal Deposit Insurance Corporation might do to protect the money of depositors. But the former Federal Reserve chair under Obama emphasized that SVB's situation was different than the financial crisis in 2008, which led to massive bailouts.
Yellen did try to reassure the public that the Treasury Department was working to contain a potential bank contagion.
Janet Yellen on whether the SVB collapse could lead to other bank failures and spillover into the economy:

"We want to make sure that the troubles that exist at one bank don't create contagion to others that are sound." pic.twitter.com/Wxs4Ne8uHl

— Becker News (@NewsBecker) March 12, 2023