Hundreds of recently arrived illegal migrants from across the globe were seen streaming into New York City shelters by the busload over the weekend as the city continues to be inundated with new arrivals due to its "sanctuary" immigration status, which bars city officials from coordinating with the federal government on deportation efforts.
Video clips from Viral News NYC show streams of predominantly African and Middle Eastern migrants arriving at the historic Roosevelt Hotel, which has emerged as one of the city's primary shelters. In response to the massive influx, the city has converted schools, gyms and other vacant buildings into migrant shelters. City officials claim the shelters are temporary solutions, though their close proximity to active schools, daycares and residential buildings have sparked protests.
The flow continued over the weekend, as busloads of illegal aliens were seen arriving at their new homes in the Big Apple. On Saturday, roughly 600 migrants arrived at the Roosevelt Hotel alone, according to Viral News NYC. New arrivals hailed from Sudan, Senegal and Venezuela, among dozens of additional nations.
Yesterday, NYC took on around 600 to 700 migrants.
.
Over 6 busses full of migrants showed up at the Port Authority.
.
The Roosevelt Hotel staff have had enough and are burt out .
.
Waiting rooms at the Roosevelt are at full capacity
.
Random drops off of migrants are… pic.twitter.com/q4wYzHeA0F

— Viral News NYC (@ViralNewsNYC) September 24, 2023
Part 3. The Roosevelt Hotel NYC
I followed the 2 busses that came from the Port Authority, and I was amazed at what I saw. Out of nowhere, I saw about 80 migrants men from the Sudan get dropped off , along with the busses from the Port Authority. I was told around 6 bussed… pic.twitter.com/Y5xAuqOhyv

— Viral News NYC (@ViralNewsNYC) September 24, 2023
As of this report, New York City officials are reporting that more than 10,000 illegal aliens are arriving in the city every month. Journalists and grassroots activists have pegged those estimates on the low end, however, as demonstrated by the footage from Viral News NYC.
Mayor Eric Adams has begged the federal government for help despite the city's "sanctuary" status, while city officials have warned that the crisis will "destroy" New York City if left unaddressed. "We're getting 10,000 migrants a month. One time we were just getting Venezuela. Now we're getting Ecuador, now we're getting Russia speaking coming through Mexico, now we're getting western Africa. Now we're getting people from all over the globe have made their minds up that they're going to come through the southern part of the border and come into New York City," Adams said. "Every community in this city is going to be impacted. We have a $12 billion deficit that we're going to have to cut every service in this city," he added.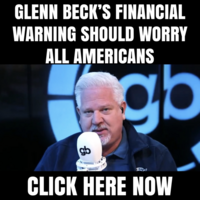 In response to Adams' calls for help, the Biden Administration is attempting to distribute migrants across the nation, including in red states without "sanctuary" policies. The administration is currently pursuing a "remain in Texas" policy that would force the Lonestar State to house illegal aliens while they await processing.
Since 2022, Texas Governor Greg Abbott, a Republican, has transported thousands of migrants out of his state to cities controlled by Democrats, such as Los Angeles, New York, and Philadelphia.