U.S. Senator Bob Menendez (D-NJ) on Monday attempted to explain away the details of his criminal indictment by claiming that he is prepared for any and all scenarios in his life given his family's time in the communist nation of Cuba.
"For 30 years, I have withdrawn thousands of dollars in cash from my personal savings account for emergencies and because of the history of my family facing confiscation in Cuba," said Menendez as he accounted for a stash of gold bars and hundreds of thousands of dollars in cash socked away in clothing, closets, and a safe. Federal authorities previously raided his New Jersey home, photographing evidence they say is linked to bribes in exchange for Menendez exerting political pressure on foreign officials to benefit several of his campaign donors.
WATCH:

"A cornerstone of the foundation of American democracy and our justice system is the principle that all people are presumed innocent until proven guilty," he continued. "The court of public opinion is no substitute for our revered justice system. We cannot set aside the resumption of innocence for political expediency when the harm is irrevocable… Instead of waiting for all the facts to be presented, others have rushed to judgment because they see a political opportunity for themselves or those around them."
WATCH: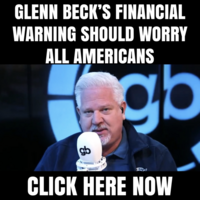 On Friday, the powerful Democrat stepped down as chair of the Senate Foreign Relations Committee, a position prosecutors allege he used to coerce the government of Egypt to deal with New Jersey-based producers of halal products who had no experience working in the Muslim country.
"Remember, prosecutors get it wrong sometimes. Sadly I know that," added Sen. Menendez in reference to a previous acquittal he received following similar allegations of corruption. In November 2017, a jury deadlocked on charges including bribery, fraud and conspiracy, and a judge dismissed some counts.
Democrats narrowly control the upper chamber and face an uphill battle to keep control in next year's elections. Menendez, who represents a reliably blue state, may now become an albatross for his party, which is already facing headwinds in its quests to reelect Joe Manchin (D-WV), Sherrod Brown (D-OH), and Jon Tester (D-MT).
Sen. Menendez may still face another probe from the IRS, which indicated back in May that it is investigating the New Jersey Democrat related to tax improprieties.