Jason Aldean and his wife Brittany Aldean might be wealthy members of the pop culture class, but they don't act like those in their social strata. Instead, they represent what country music represents, or at least used to represent, to the average listener: blue-collar, normal American values. In their case, that means supporting Trump and conservative values.
And so they've been mocked and harassed while the powers that be try to cancel them, with people freaking out over everything from Brittany's social media posts to the Trump gear they've worn.
But the couple hasn't been silenced by it. Instead, they're going on the attack in a funny, lighthearted way, mocking their critics in a hilarious Halloween skit.
Here's that really funny skit (to skip all the intro stuff and commentary, just jump to the 2:05 mark):
Jason Aldean shared the video on his Instagram page, saying: "🚨 Breaking News🚨 Happy Halloween from Ron, Veronica and the Channel 4 News Team. 🎃👻 #fakenews"
In the skit they say, while pretending to be media figures and paraphrasing one of the famous "Anchorman" lines, "We are 80% of the time unbiased 100% of the time."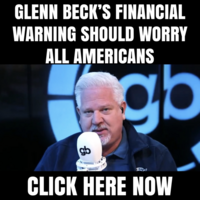 While that was funny, the best line came from Brittany, who said, while pretending to be a newscaster reading about Brittany Aldean, "Apparently, according to Brittany's recent tweet, she hates all animals. It's based on the tweet that said 'I love dogs.' Sounds like a PR nigjhtmare."
That line was great because not only is it funny, but it's a reference to a controversy the Aldeans were recently embroiled in.
That was when Brittany started an online firestorm by making a joke about transgender ideologues, posting on Instagram about the issue and saying "I'd really like to thank my parents for not changing my gender when I went through my tomboy phase. I love this girly life."
Predictably, that triggered the woke members of their class and social milleau. Among them was fellow country singer Marren Morris, who responded by saying "It's so easy to, like, not be a scumbag human? Sell your clip-ins and zip it, Insurrection Barbie."
But Brittany didn't back down. Rather, she hit back hard against Marren Morris on an Instagram story, saying:
"Some parents want to be accepted by society so badly that they're willing to make life-altering decisions for their children who aren't old enough to comprehend the consequences of their actions fully."
Following the spat, Morris tried to keep herself in the news by saying she might not attend the CMA awards because she didn't feel welcome, saying:
"I'm very honored that my record is nominated. But I don't know if I feel [at] home there right now. So many people I love will be in that room, and maybe I'll make a game-time decision and go. But as of right now, I don't feel comfortable going."
So that was the story behind the "Brittany's recent tweet" line in the skit. But there's another reference in there too. That would be the bit about her tweet being a PR nightmare. That line is a is a reference to Aldean's PR team canceling him over Brittany's post.