Senator J.D. Vance (R-OH) slammed the proverbial brakes on the nomination "by unanimous consent" of officials to the Department of Justice early Wednesday afternoon severely disrupting the Biden Administration's efforts to fill DOJ positions with politically driven picks. The move blocks the easy appointment of officials and forces debate and due consideration by the full Senate for each with votes subject to a GOP filibuster.
Sharing video of his remarks to the Senate to X, Vance wrote, "No more banana republic stuff from Joe Biden. So long as he goes after his political opponents, I will hold nominations to the Department of 'Justice'."
Vance later addressed the Senate from the floor and explained his objection his colleagues. In particular, he called out Senate Majority Whip Sen. Dick Durban (D-IL).
He began addressing the Democrat's commentary on the ongoing fentanyl crisis, "I think it takes a special amount of gall to be from Joe Biden's political party and to complain about the fentanyl crisis that is ravaging, not just Ohio, but the entire country, because it is Joe Biden's border policies that have invited this fentanyl into our country at record levels, and I heard a briefing from the Department of Homeland Security and Customs and Border Patrol today that confirmed that very fact.
"Second of all, [Senator Durbin] said something I actually agree with: that this hold policy that I've implemented on Department of Justice nominees is unprecedented. He mentions that we have, in the past, this body before I got here, approved a number of Department of Justice nominees through unanimous consent.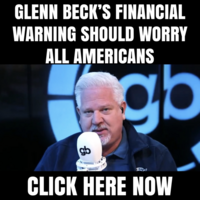 Vance then threw down the gloves,

"What the senator from Illinois doesn't mention, Madam President, is that in that time, when these nominations sailed through unanimous consent, the Department of Justice was not trying to throw the political rival of the President of the United States in prison.
He continued, "I object to this because we are living in a banana republic where the President is using his Department of Justice to go after his chief political rival, the person he will appear on the ballot with in about a year."
Vance concluded on a hopeful note though showing his Democrat counterparts that he is not opposed to approval by unanimous consent altogether. He said, "If the Department of Justice will use these nominations for law instead of politics, I am happy to end this hold policy, but so long as the Department of Justice uses its nominations and uses its personnel to go after its political opponents from the President of the United States on down, I will object. Because of that, Madam President, I do object."
Approximately an hour after Vance posted  the video to X, Congressman Matt Gaetz (R-FL) posted in support of his fellow Republican writing, "Bravo Senator Vance!"
Many outlets are comparing Vance's stand to Senator Tommy Tuberville's (R-AL) ongoing blockade of more than 300 senior military nominations. Tuberville has held back these appointments in an effort to force the Biden-run Dept. of Defense to reverse it's radical pro-abortion policy of covering the costs for troops to travel to seek an abortion at the taxpayer's expense.