Democrats have reached a new low today during an opening moment in a committee when one committee member REFUSED to say the Pledge of Allegiance…
In a SHOCKING display, Representative Jerry Nadler on Wednesday morning refused Florida Representative Matt Gaetz's request to say the Pledge of Allegiance.
The exchange took place during an opening meeting with the House Judiciary Committee and many people are unhappy with the Nadler's attitude to the request to say the pledge.
Nadler, who sits on the Judiciary Committee as a ranking member has joined his party as minority power over the committee. On the other side of the aisle Republicans have stacked the committee with many notable leaders in their party including Representatives: Jim Jordan, Chip Roy, Andy Biggs, Thomas Massie, Matt Gaetz and more.
The exchange between Gaetz and Nadler became a fiery one after Nadler refused to say that Pledge of Allegiance and has sparked fierce debate online.
Watch the heated exchange in the tweet below:
Unbelievable. @RepJerryNadler just said he opposes @RepMattGaetz's offer to say the PLEDGE OF ALLEGIANCE before Judiciary Committee meetings. pic.twitter.com/ynaw3Wqoz6

— House Judiciary GOP (@JudiciaryGOP) February 1, 2023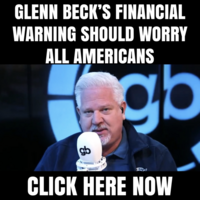 Nadler's refusal to say the Pledge of Allegiance gets summed up when the arrogant Congressman says "I've said the Pledge dozens of times," in response to Gaetz calling on him to.
Representative Nadler previously chaired the House Judiciary Committee from 2019 to 2023 which shows just how much of a wake up call it is for him to lose this kind of power.
Nadler was first elected to Congress back in 1992 and has been serving in various districts in New York since his first election where has had many different committee assignments.
Conservative firebrand and Representative from Florida Byron Donalds spoke out on this issue on Twitter saying, "Ronald Reagan once said that if we ever forget that we're one nation under God, then we will be a nation gone under. I applaud my Republican colleagues for supporting our nation and the brave men and women who served in our armed forces. Say the pledge of allegiance."
Check out that quote in the Tweet below:
Ronald Reagan once said that if we ever forget that we're one nation under God, then we will be a nation gone under.

I applaud my Republican colleagues for supporting our nation and the brave men and women who served in our armed forces.

Say the pledge of allegiance. https://t.co/jTUwFy9Pj9

— Byron Donalds (@ByronDonalds) February 1, 2023
Check out what some other people are saying on Twitter after his refusal to say the pledge of allegiance:
Let's be honest, Nadler's fat ass just doesn't want to stand up.

Nothing more to it.

— Breanna Morello (@BreannaMorello) February 1, 2023
Watch the rest of the exchange pic.twitter.com/lG2UBT29jQ

— ᴍʏ ᴡɪʟʟᴏᴡ ᴍᴇᴍᴇꜱ🇺🇲 (@MyWillowMemes) February 1, 2023
Well was there ever any question as to where Jerry's loyalties are

— BullStag (@BullStag6) February 1, 2023
Time for Nadler to vacate.

— Gilbert Rivera (@Gilbaby49) February 1, 2023
@RepJerryNadler is probably upset because his incontinence underpants need changing again.

— The McGonegall (@desmoulins1760) February 1, 2023