During Tuesday night's episode of Primetime, Fox News host Jesse Watters humorously addressed a potential restraining order against Joy Behar of "The View" in response to the show's criticism of his comments on Target's new controversial Christmas decorations.
Watters had previously critiqued Target for selling a "gay nutcracker" as part of their inclusive holiday line. This line also included LGBT Pride-themed nutcrackers and disabled Santa figurines, sparking debate on social media.
"The View didn't like what I was talking about. They threatened to crack my nuts," Watters stated.
"He can put his nut in there and squeeze it," Behar said on The View while discussing Watters' comments. Watters joked that he might file a restraining order against Behar and request that the police confiscate all of her nutcrackers for his safety.
Earlier in the year, Target faced significant backlash and a boycott that impacted their sales, following the launch of a "gender inclusive" clothing line aimed at transgender children.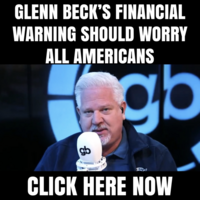 REACTIONS:
The people on that show are a joke

— Penguin Man 🦃 (@SadPackersFan) November 21, 2023
Well they can't get facts into the news or the view, at least they finally got some humor.

— ⏳ChaoticSandman⏳ (@ChaoticSandman) November 21, 2023
— H.Iftikhar (@iftikhardr1) November 21, 2023
Do people actually watch this garbage?

— Awitty Fellow (@JustTrollinLibs) November 21, 2023
Haha That's Funy Man 😂😻

— Zeeshan Aly (@Ze_Boy56) November 21, 2023