Republican Senator John Kennedy (R-LA) has once again unleashed his legendarily acerbic wit with southern charm on the seemingly unsuspecting President Joe Biden.
In a Tuesday appearance on Fox Business' The Bottom Line with cohosts Dagen McDowell and Sean Duffy, Kennedy cast serious doubt on Biden's capacity to lead and conduct American foreign policy.
He explained the situation to McDowell:
"Well here are the facts. You laid them out: President Trump put tough, tough sanctions on Iran so it couldn't export its oil. Those sanctions are still there but President Biden hasn't enforced them. So now, instead of exporting, or producing and exporting 500.000 barrels a day, Iran is exporting 1.4 million a day. And its foreign reserves have doubled.

We had Iran down and we were choking them economically. President Biden, because he thought if he was a nice guy Iran would cooperate in terms of its nuclear weapons, he let them up. And on top of it, he gave them, tried to give them $6 Billion cash and he gave them another $4.5 Billion that they have through dividends at the International Monetary Fund, and that's where the money is coming from to attack Israel by Hamas. I mean those are just the facts. The President can deny them but you can't dispute them."
When Duffy suggested the Biden administration could be lying about its ability to enforce the U.S. Southern Border as well as sanctions against Iran, despite the Trump administration being able to accomplish both, Kennedy responded:
"Well, I don't know who's lying and when's not. All I can do — and who's not. All I can do is look at behavior because what you do is what you believe, and everything else is just cottage cheese.

When I look at President Biden in terms of his international affairs, national security and his domestic policy over the last two years and change, if it were my father, I'd take away his car keys. Much less, much less the entire country. And I think, I think that's what most Americans are thinking right now, and I think that's why President Biden polls right up there with Bud Light at the moment."
Sen. Kennedy, 71, has been a vocal critic of Biden, particularly citing the 80-year-old's suspected decline in mental faculties and the rampant allegations of corruption that have dogged the Democrat and his family as reported by Trending Politics.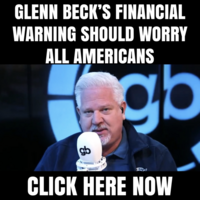 In August, he told Fox News, "Hunter-gate is about two things: privilege and sleaze… President Biden and many members of the media lecture us incessantly about the injustice of privilege, especially so-called 'White Privilege'. But to me, that's like being lectured about gun safety by Alec Baldwin."

He observed, "Did the Ukrainian and Chinese companies pick Mr. Hunter Biden because they were impressed with his resume on Zip Recruiter? No. It was his daddy," even going so far as to call Hunter "a vessel" and merely "a lucky sperm."
WATCH: