One of the co-hosts to "The View" Joy Behar recently went on a bizzare and embarrassing tirade about former President Donald Trump and went as far to claim that he should be in jail…
Behar is known for her wild rants but the one she did on Tuesday is specifically different due to the baselessness of her claims. The initial conversation began when the hosts of the view were first discussing January sixth.
The left-leaning commentators when referencing January sixth talked about a statistic that claims that one in three Americans claim that violent actions of the against the government "could be justified". Another commentator argued that there are "never two sides" to discussing the January sixth riot due to the fact that everything at the riot "stemmed" from Donald Trump and his supporters…
This becomes the point where Joy Behar steps in with her own quiver of outlandishly hot takes.  For reference, Joy Behar begins to include examples of other countries and what they do to their leaders. Check out the direct quote and rant in the quote below:
"I was reading this weekend about other countries … In Peru, the President of Peru, this is so interesting to me. He tried to dissolve the government and seize power. They arrested him that day — that day. And in Germany this week, there was a group of people who tried to overthrow the government in Germany, they've all been arrested. One of them was from a noble family before the war, the big one, when he was in power and he was the nobility, and he was the aristocrat. Now he's selling real estate, so he's very annoyed, and he was one of those people trying to overthrow the government."
"In those countries, which are democracies, Trump would've been in jail three years ago," Behar went on to add.
At this point Whoopi Goldberg another co-host jumps into the mix and adds her takes to the collection about free speech. Check out what she had to say below: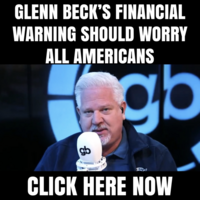 "We have the First Amendment in this country, Peru and Germany may not have the First and Second Amendment," Whoopi said.
"The First Amendment does not say that you can pursue overtaking the government," Goldberg added. "We had a whole discussion about that, that's why the January 6 Committee got formed, because you're not supposed to be able to do that! … The fact that folks are not being held accountable the same way that we as regular Americans would be held accountable, really irritates the hell out of me."
Check out some of those comments and watch the hosts unravel in the footage below:
Racist Sunny Hostin claims the left is never violent.
Joy Behar envies Peru and Germany and wishes Trump would be in imprisoned already. pic.twitter.com/1jfJfieByb

— Nicholas Fondacaro (@NickFondacaro) December 13, 2022