Arizona Senate candidate Kari Lake got into a heated confrontation with her chief Democratic rival in the nascent election, chastising the congressman for allowing fentanyl and migrants to flood across the state's border while homelessness skyrocketed in his district.
Video obtained by the Daily Caller shows Lake standing with Rep. Ruben Gallego (D-AZ) in an airport where things went from cordial to combative in a matter of minutes. After introducing himself and telling Lake she was going to have a "great campaign," Lake said it would be a "knockdown drag out," drawing a shrug from Gallego.
"Our border is wide open. You and Kyrsten [Sinema] have had a lot of time to do something about it, and even the Democrats are upset about it," Lake started before Gallego jumped in with an appeal to their "common ground" on the issue.
"We need to figure out how to get people here legally so they don't go through the illegal matter," he said.
WATCH: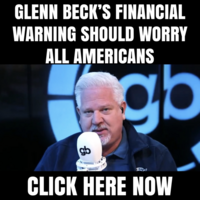 "We have plenty of people here, we have millions of people here," Lake shot back. "Fentanyl has killed more young people, and you've had an opportunity to vote."
As fans of Lake crossed by to wave and shake her hand, Gallego once more attempted to dodge the issues by claiming how much he appreciated the "civil conversation" they were having. Lake didn't take the bait.
"You know what's not civil? People dying on the streets, and in your district.."
"Our state," he interjected as the two exchanged blame for Arizona's current homelessness crisis.
"You've got veterans dying, and you're voting to cut veterans [services?]" Lake asked, a charge Gallego called "absolutely not true."
The war of words continued over President Trump's success with building a border wall and President Joe Biden's recent about-face on the matter. In one final attempt to de-escalate the situation, Rep. Gallego says he looks forward to working together with Lake on the issues they discussed.
"No. I'm not working with you. I'm going to beat you," Lake said. "I'm going to beat you and we're going to save Arizona."
Earlier this week the firebrand conservative filed paperwork to challenge Senator Kyrsten Sinema (I-AZ) in next year's election. Sinema, who left the Democratic Party earlier this year, will likely face the Trump-endorsed Lake while losing leftist voters to Gallego in a three-way general election.