In an appearance on Fox News' Hannity, Rock and Rap singer-songwriter Robert James Ritchie known by his stage name Kid Rock told host Sean Hannity that he and "our favorite president," Donald J. Trump confronted Anheuser-Busch CEO Brendan Ball Whitworth during Trump's surprise UFC 295 appearance in New York.
"Speaking of that UFC fight, I'm standing there with our favorite president and someone comes over like, 'The CEO of Anheuser-Busch is standing right behind you.' So I go to POTUS I'm like, 'Hey, that's the CEO of Anheuser-Busch.' Trump's like, 'You want to go talk to him?' I'm like, 'I do.' So me and him go over," he said.
"We actually had a great conversation…I told him that night. I go, 'You signaled to a lot of people, like myself, like-minded people. Put the trans thing aside for a minute," he continued.
"By sending that can to the trans kid, you kind of signaled to us you support this lifestyle. And more importantly, men being in women's sports or in my granddaughter's locker room. Most of us draw a hard line right there.'…Leave our freaking kids out of it."
According to the industry website Country Rebel, when Hannity described Rock as supporting a boycott of Bud Light Rock interrupted, correcting him: "By the way, I didn't either."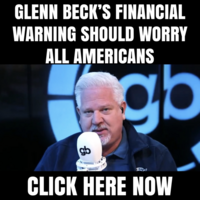 "Never in my whole life i have ever supported a boycott. I've never called for a firing or cancellation ever. Even people that I can't stand. "
He made it very clear despite his opposing view that he never called for a boycott, adding that he only made a statement against Bud Light and never called for public retaliation.
He said,
"I said, 'What are you doing injecting yourself into this conversation, these polarizing social issues? You could be doing so much more positive stuff, just making us laugh and drink beer."
Rock added, "I said someone wants to dress up like a girl and be transgender, a lot of people fought and died for them to do it. Go for it. We can coexist. You might not be my first dinner invite and I'm probably not yours. If you are gay, no one cares anymore. You have gay family members, gay friends and gay coworkers. Cut it out. Just be gay."
"Be yourself. You're cool with me. I'm cool with you," he concluded. "That's how most people are. But as soon as you bring our kids into this, that's where you're gonna bring hatred into it. Leave our frickin' kids out of it."
View this post on Instagram
WATCH: