Tensions flared in Thursday's press briefing between White House spokesperson Karine Jean-Pierre and Fox News correspondent Peter Doocy. The exchange quickly showcased the contentious relationship between the two rivals.
Doocy posed a pointed question to KJP, asking, "So what do you call it here at the White House when 10,000 people illegally cross the border in a single day?"
KJP, seemingly taken aback by the directness of the query, retorted, "Peter, when GOP puts forth a… wait, no, no, no, no, no, no, no!" Jean-Pierre yelled. The two then got into a quick yelling match as she began to answer the question with another question.
Per CBP data cited by NBC News, border officials had a staggering encounter with almost 10,000 migrants in just one day on Sunday. The breakdown of the encounters includes 1,800 in Rio Grande Valley, Texas; 1,600 in Del Rio, Texas; 1,500 in Tucson, Arizona, and upwards of 1,000 in El Paso, Texas.
WATCH:

Doocy was referring to a Fox News article as well, which described the illegal crossings, surpassing the numbers encountered during the summer. U.S. Customs and Border Protection (CBP) has been grappling with an increased number of daily migrant encounters.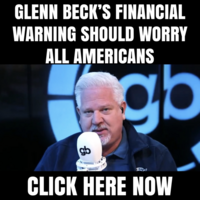 The surge in border crossings has been consistent throughout September, showing a marked increase after a period of relative calm during the summer. However, the current numbers are still lower than the record set in May, which saw 10,000 encounters in a single day.
The Biden administration had previously pointed to the reduced numbers during the summer as evidence of the effectiveness of its border policies.
REACTIONS:
She can't answer the question

— GeorgieGirl44 (@georgie_girl44) September 21, 2023
Deflect and gaslight….the Biden admin way.

— Laurie McClain (@roaminggnomes32) September 21, 2023
She has no answer.

— Publius Corculum (@Publius0718) September 21, 2023
So this will be KJPs new strategy for dodging questions. What a pathetic joke. If Trump's WH press secretaries stopped answering questions every time they were interrupted the room would have gone berserk.

— ValerieAnn 🇺🇸 (@ProudUSPatriot1) September 21, 2023
Such a bad deflection…

— James Crum (@jrcrum) September 21, 2023