White House Press Secretary Karine Jean-Pierre was grilled by reporters during a Thursday press briefing after President Biden was seen using a cheat sheet the day before. The president could be seen holding a sheet of paper that appeared to contain a reporter's question in advance, which generated much controversy. The White House has since claimed that no questions were received in advance.
"The LA Times said that their reporter did not submit any questions in advance of yesterday's press conference. So to people who saw that pocket card, can you explain how that ended up there and why the president needed something like that?" Jean-Pierre was asked by Fox News White House Correspondent Jacqui Heinrich.
Jean-Pierre responded by saying she was "glad" the question was asked, adding that it was "entirely normal" for the president to be briefed on reporters.
"It is entirely normal for a president to be briefed on reporters who will be asking questions at a press conference and issues that we expect they might ask about," Jean-Pierre said. She then listed examples, which included expectations for questions regarding Biden's meeting with the president of South Korea, as well as his 2024 re-election bid. "And of course we would note those issues to him would likely come up," she said.
"We do not have specific questions in advance, that's not something that we do," Jean-Pierre claimed.  "And in fact, I would point out the question that was asked was different than what was on the card that you all saw."
WATCH: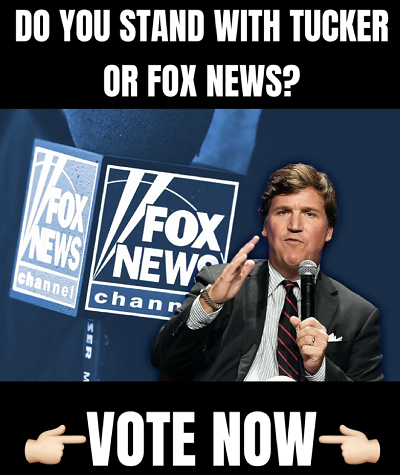 The question stemmed from a photograph of President Biden holding a paper that appeared to contain a question from Los Angeles Times reporter Courtney Subramanian. The paper, titled "Reporter Q&A," contained a list of talking points, as well as a photo of Subramanian and her job title. In addition, handwritten text reading "Question #1" was underlined and circled at the top of the page.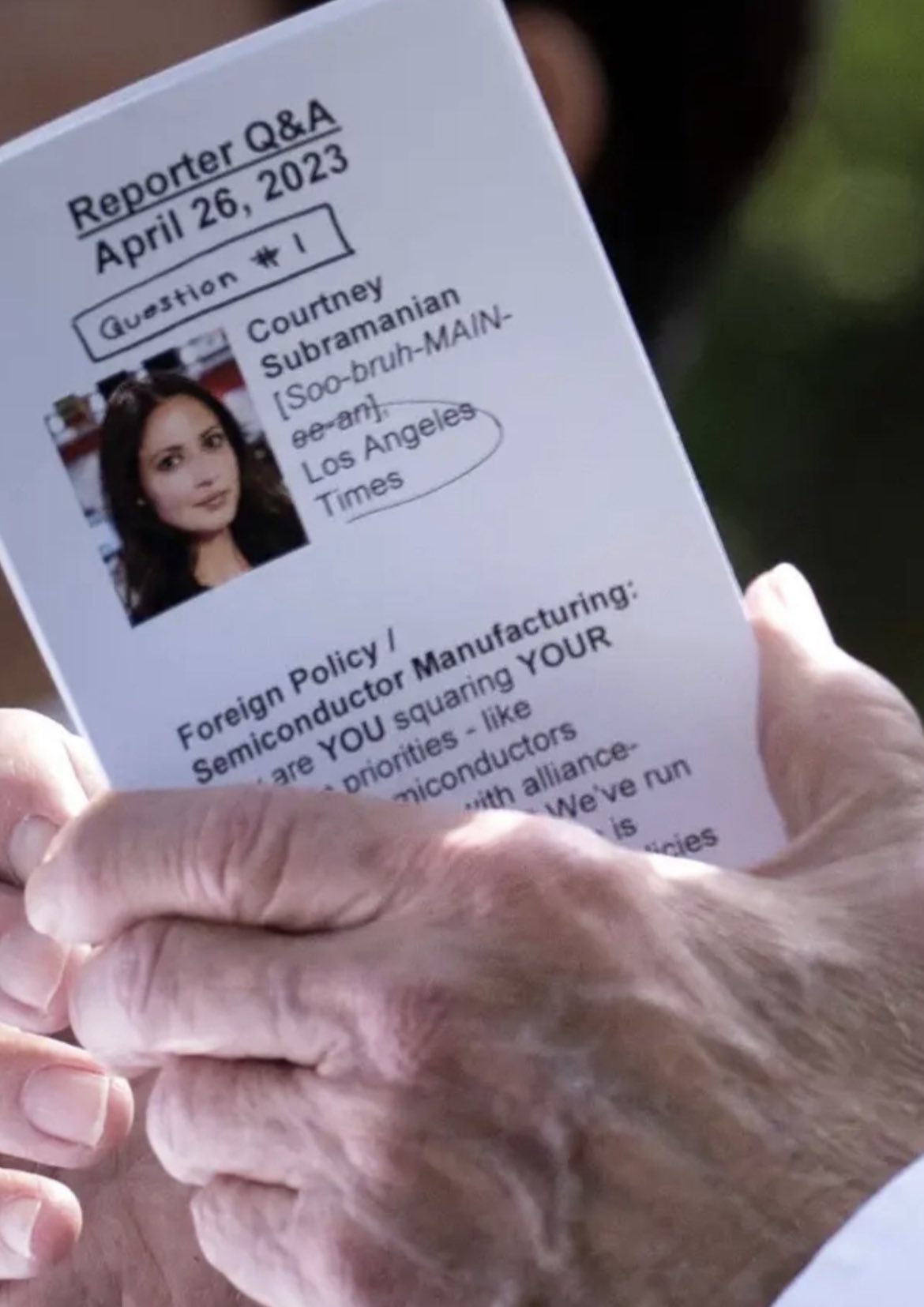 "Did the president have other questions that he was prepared, you know had similar talking points in case he asked something on other topics?" asked another reporter. Jean-Pierre did not answer directly, again stating that President Biden is briefed on a number of topics before press conferences.
"As someone who is part of the prep briefing with the president for these press conferences, as his press secretary, we talk about an array of topics that could potentially come up. And that's what we do," she answered. "At the end, there was shouted questions and he took those shouted questions. But we also had a sense that 'hey, we might get something on the debt ceiling.' Which makes a-lot of sense, it's part of the news of the day."
WATCH: 
Karine Jean-Pierre won't say if Biden had other questions from reporters written verbatim on the note card he used at yesterday's press conference pic.twitter.com/kv2y0ZvW22

— RNC Research (@RNCResearch) April 27, 2023