On Monday, White House Press Secretary Karine Jean-Pierre continued to dodge questions from reporters.
KJP declined to provide an explanation as to why two Russian billionaires, who are connected to the president's son Hunter Biden, have not faced US sanctions despite their involvement in the year-long conflict in Ukraine.
Yevtushenkov and Baturina, (the two billionaires) collaborated with Hunter Biden in the search for property investments in the United States when Joe Biden was serving as vice president. This information was obtained from Hunter Biden's abandoned laptop.
The reporter asked, "If you could share the reason why President Biden hasn't sanctioned the Russian billionaires Vladimir Yevtushenkov and Yelena Baturina? How is he handling the conflict of interest there given his son was a business associate of these two people? And can you confirm that, as sitting vice president, he dined with Baturina in Georgetown?"
KJP deflected, "I'm just not speaking to anything that's related to his son from here," Jean-Pierre said, adding: "If you want to ask a question about Hunter Biden specifically, I would refer you to his family. And as it relates to any sanctions, I'm not speaking to individual persons from Russia."
The White House Press Secretary is the chief spokesperson for Biden and her role is to communicate with the media on behalf of the President and the administration. Jean-Pierre has yet to do so, let alone provide any transparency with the people.
What is she hiding?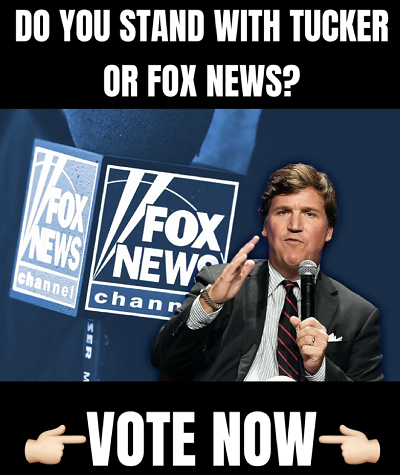 WATCH:
REPORTER: "If you could, share the reason why Pres. Biden hasn't sanctioned the Russian billionaires Vladimir Yevtushenkov & Yelena Baturina […] His son was a business associate of these two people."

KJP: "I'm just not speaking to anything that's related to his son…" pic.twitter.com/IKsuj4f36M

— Breaking911 (@Breaking911) March 6, 2023
Last Thursday it was reported that two Russian billionaires that went property shopping with Hunter Biden, also had dinner with then-Vice President Joe Biden, and discussed possible "favors" they could exchange.
The billionaires have since then been able to evade U.S. sanctions related to Russia's invasion of Ukraine, which happened over a year ago. Additional information about Joe and Hunter Biden's relationship with Yelena Baturina and Vladimir Yevtushenkov have emerged, shedding light on some of the intriguing hints found on Hunter Biden's discarded laptop.
After the US Treasury Department announced a new round of sanctions on Friday, the sources spoke to The New York Post this week to report that the two Russian billionaires had once again managed to avoid being included in the sanctions list.
"I think it's very fishy," said an anonymous source.
Vladimir Yevtushenkov, who has a net worth of $1.9 billion according to Forbes, is a Russian businessman who owns a majority stake (59%) in AFK Sistema, a large Russian conglomerate with investments in various sectors, including MTS, Ozon, and Medsi. Yevtushenkov founded Sistema in 1993 and took it public in 2005. In 2014, Sistema was accused of illegally acquiring a controlling stake in oil firm Bashneft, which was later returned and sold to state-owned Rosneft.
Much of this information was found in Hunter Biden's laptop but have been validated as more sources come forward with similar information.
Sources report that two Russian billionaires, who have ties to President Joe Biden and his son Hunter, have successfully evaded being sanctioned. According to emails retrieved from Hunter Biden's laptop, he met with Vladimir Yevtushenkov and visited a commercial real estate project in 2013.
The Post reported that Hunter and one of the billionaires, Vladimir Yevtushenkov, met in New York City in 2011, with the Russian billionaire reportedly paying the then-vice president's son to meet at a public restaurant. According to an email from Hunter's laptop, they were set to meet again in 2013.
Emails from Hunter Biden's laptop also show that he met with another Russian billionaire, Yelena Baturina, and her husband, ex-Moscow Mayor Yury Luzhkov, at a dinner at Cafe Milano in Georgetown in 2015. Joe Biden also attended the dinner and stayed for about 40 minutes. The gathering also featured Vadym Pozharskyi, an executive at Ukrainian energy company Burisma, which paid Hunter up to $1m per year from 2014. Joe Biden was vice president at the time and controlled the Obama administration's Ukraine policy.
The reports also revealed that MTS, Yevtushenkov's company, faced a long-running investigation into nearly $1 billion in bribes paid to Uzbekistani officials between 2004 and 2012. The company ultimately settled the case with the Trump Justice Department in 2019, agreeing to pay an $850m fine.