During a U.S. House hearing on strategic petroleum reserves, Representatives Cori Bush and Lauren Boebert engaged in a heated exchange regarding allegations of white supremacist views of Alex Epstein. The argument occurred while interviewing Epstein, an energy expert and philosopher over petroleum reserves.
Bush criticized Epstein of having white supremacist views. She ranted, But my Republican colleagues have unironically invited for-profit think tank and oil titans whose expertise is in maximizing profits, especially at the expense of our Black, our Brown, our indigenous neighbors' health, safety and well-being."
Strategic Petroleum Reserves (SPR) refers to the emergency oil stockpiles maintained by several countries, including the United States. These reserves are intended to be used during energy supply disruptions, such as wars or natural disasters, to mitigate the impact of such disruptions on the country's economy and national security. Epstein has advocated for prioritizing "human flourishing" as the main guiding principle for environmental and energy progress.
"One of these so-called energy experts is a philosopher who has previously espoused white supremacist views," Bush claimed of Epstein.
Lauren Boebert wasn't having it and slammed Bush, "The gentlelady is referring to the witness's statement and referred to him as a white supremacist."
Epstein clarified, "What I've argued for my entire adult life is that Western culture is superior in the sense that it promotes individualism and freedom. And I have fought my entire life for freedom around the world, including in Africa, including in Asia, including in India. And I want everyone around the world to have the same opportunities that I do in the United States."
Epstein has presented his arguments for fossil fuels at numerous prestigious universities, such as Harvard, Yale, Stanford, and his alma mater Duke. Moreover, he has addressed executives and employees of several Fortune 500 companies.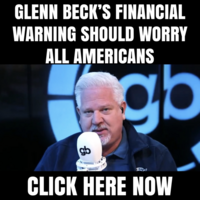 WATCH:
WATCH Ranking Member @RepCori deliver her opening statement during today's @GOPoversight absurd hearing to promote Big Oil policies and defend America's reliance on fossil fuels: pic.twitter.com/IZXpbAUA4P

— Oversight Committee Democrats (@OversightDems) March 8, 2023
At a congressional hearing, commie racist liar Cori Bush accused an energy expert of having "espoused White Supremacist views" for saying western culture is superior. (It is.)

His response is awesome. "I make no apology."pic.twitter.com/qIGQV4jWK0

— Marina Medvin 🇺🇸 (@MarinaMedvin) March 9, 2023