During an appearance on NewsNation's Dan Abrams show, Rep. Lauren Boebert went scorched earth after the host claimed that there is "no evidence" that Joe Biden is compromised by foreign governments.
Abrams began the discussion by accusing Boebert of only focusing on the Biden family corruption while "ignoring" foreign dealings with the Trump family.
"You're now requesting information on among many other things, the sale of Hunter Biden's artwork from a New York gallery owner. I understand the purpose, to understand if foreign governments were trying to curry favor with his father. But if you go down that road, don't you then also have to start looking into Ivanka's trademark deal with China and Jared Kushner and the Saudi, not to mention which diplomats from scary countries stayed at Trump family hotels, I mean all of that seems to relate to foreign governments possible efforts to get at dad, no?," Abrams asked.
"I think Democrats have been looking into the Trump family for several years now and have not been able to come up with anything, so if there was anything that was a national security threat, I think it would've come out by now. But look, we have Hunter Biden's laptop that was completely concealed and the story was censored from the American public, and this would have changed the outcome of the election and they knew it, the mainstream media knew it. There were conversations that were taking place on saying that 'We can't let this out because it'll change the outcome'," Boebert replied before Abrams interrupted her.
Watch the full exchange below:
WATCH: @laurenboebert takes blowtorch to TV host for saying there's "no evidence" that Joe Biden is compromised pic.twitter.com/tlDXwMgEid

— Clayton Keirns (@CKeirns) January 27, 2023
"I think it's a fair critique of the media in part about some of the Hunter Biden stuff, but when it comes to what Congress is doing, there wasn't a congressional committee that was investigating Ivanka Trump's deal with China and trademarks-" he said before Boebert cut him off in return.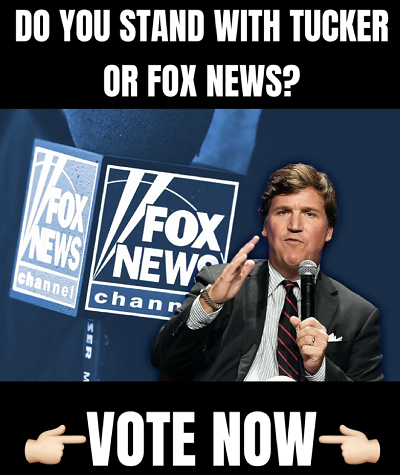 "Every Democrat used their committee's to go after the Trump's", she fired back.
"I think that the Trumps of have been very transparent and all of their business dealings and they've been even more scrutinized than any other first family that we've ever seen. And Hunter Biden has some serious issues with business dealings that include his father, even referring to him as the 'Big Guy'. Look, he's been selling his art for about $500,000 a piece and of course what these anonymous people are buying isn't art, it's access access to Hunter's dad, the President of United States. So yes, we need to look into this. We need to know if the CCP funds have been lining Hunter's pockets and possibly Joe Biden. And here's the bottom line, Hunter Biden is a man without morals, and any sense of honor honor. He has ditched guns in dumpsters, he is a serial drug dealer and has been involved with shady dealings around the globe cashing in on his fathers power. The question is, was Joe Biden ever compromised by foreign actors through his son Hunter," Boebert said before the host made a ridiculous claim.
"But There's no evidence to suggest that Joe Biden was compromised," Abrams bizarrely said before Boebert went off.
"We just found classified documents in his garage where his son is on the lease paying him $50,000 a month in rent. I think that there's certainly some ties here you can connect the dots and we're going to be doing that in the oversight committee. We are going to have this investigation and at the end will know what happened," she said.
In a recent tweet, Boebert made it clear that her committee would be digging into the Biden's for their long history of corruption:
Let it be known, the Oversight Committee WILL be looking into the Biden Regime's attempts to hide his classified document scandal from the American people.

Sunlight is the best disinfectant, Joe, so let's see if your Aviators can hold up to all we're about to shine on you!

— Lauren Boebert (@laurenboebert) January 20, 2023
OK, guys, looks like the Left thinks we shouldn't judge Joe Biden for collecting $50,000 a month in rent payments from his crack-addicted son.

I mean, who hasn't done that?

Well, actually, no one does that… so we're still going to be looking into it.

— Lauren Boebert (@laurenboebert) January 17, 2023
Let's hope that some real accountability comes from these investigations