Andy McCarthy, the former Assistant U.S. Attorney who played a leading role in prosecuting the terrorists behind the 9/11 attack in New York City, ripped state Attorney General Letitia James for using Soviet-style tactics to prosecute former President Donald Trump in his civil real estate case.
Speaking on Fox News, the former prosecutor said James, a Democrat, has obvious political reasons for going after President Trump whom she has accused of working with his real estate empire to massively overvalue his various properties including Mar-a-Lago.
"This whole NY justice system is fraudulent in the sense that these are elected Democrats. She is an elected Democrat who campaigned for office on a vow that she would use the power of the state to get him, which is a Soviet way of going about your business," said McCarthy.
"They're actually electing people on a promise of going after individuals, individuals who happen to be their political enemies… You have a penalty in this case that's so out of whack with the infraction that it ought to back everybody up. They're talking about in a case where there are no victims of fraud disgorging him of a quarter of a billion dollars or more."
On Monday, President Trump took the stage to testify in his defense while facing repeated interruptions from Judge Arthur Engoron, a favorite nemesis of the president who is not shy about broadcasting his own contempt for the Republican leader. President Trump has called AG James a "racist" who is intent on weaponizing the justice system to prevent him from defeating President Joe Biden in next year's election.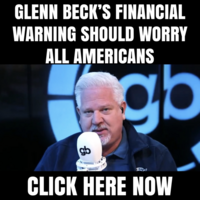 In addition to AG James's civil trial, President Trump faces four criminal trials all at the hands of Democrats or an appointee of the Biden Justice Department. Alvin Bragg, the Manhattan district attorney, has charged President Trump with felonies alleging he obscured business records to disguise a payment made to a former adult film star. Fani Willis, a Democratic district attorney in Fulton County, Georgia, has charged President Trump with scheming to overturn the state's 2020 election results. Biden Justice Department special counsel Jack Smith is charging the 45th president in two separate cases, one related to the 2020 election and the other alleging the mishandling of classified documents.