Steve Schmidt — a co-founder of the anti-Trump "Republican" group The Lincoln Project — erupted into a profanity-laden rant about how the January 6 Capitol protests were worse than the September 11 attacks, the Civil War, Pearl Harbor and more during an appearance on the Patrick Bet-David podcast.
Bet-David pressed Schmidt on previous comments in which he claimed that the protests and two-hour riot represented a more dangerous attack on the United States than events were thousands of Americans died. "Steve, you lose credibility when you say 2,977 people [dying] is less of a threat than one person dying on January 6," Bet-David said.
Schmidt then accused the podcast host of "manipulating" his words, saying "what I said was, January 6 was a more severe attack on the United States. September 11, had more casualties. There's a difference."
Bet-David again asked him to explain how this can be so, stressing the nearly 3,000 American lives lost on September 11 while also pointing out that the only people killed during the protests were Trump supporters. Schmidt then bizarrely stated that he was considering all the Americans killed in World War II, Korea, the Civil War, Vietnam and the American Revolution.
"And I'm counting the acts of sacrifice that go back to 1776 that were desecrated on that day, incited by a single man, who assaulted the Constitution of the United States," the former John McCain advisor said. "We were attacked by a hostile foreign power on September 11, 2001, the casualties were horrific, as they were on December 7 of 1941, but the attack on January 6 was more severe also than Pearl Harbor."
Co-host Vincent Oshana then jumped in to point to the numerous videos that show Capitol Police officers escorting peaceful protesters through the building on January 6. "Are you guys gonna really sit here and fu**in tell me that the attack on January 6 didn't happen? That the violence, the bludgeoning of police officers on January 6 didn't happen, because of some videos on Twitter? Get the f**k outta here!" Schmidt shouted.
Oshana then attempted to explain his opinion calmly, only for Schmidt to say it was a "bulls**t conspiracy."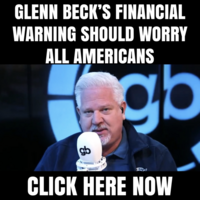 "I'm not only a fu**in New Yorker, I'm a veteran. My sister is a veteran, my brother is a veteran… For you to say, to compare Janaury 6 to 9/11, that's the dumbest sh** I've ever heard!" Oshana then pushed back, stating that the event looked like a "guided tour."
The two then continued to exchange words while Schmidt refused to listen to any of Oshana's points, doubling down on his assertions that the protests were worse than the September 11 attacks.
WATCH:
HEATED DEBATE!@VincentOshana and @SteveSchmidtSES (The founder of Lincoln Project) get into a heated debate over the severity of the 9/11 attack vs. January 6.

Along with 9/11, Steve also says "The attack on January 6 was more severe also than the attack on Pearl Harbor." (EP… pic.twitter.com/LEG4rI8Pfg

— PBD Podcast (@PBDsPodcast) September 29, 2023