William J. Kelly, an Emmy award-winning TV host, radio and print journalist, delivered a scathing statement to Chicago Mayor Lori Lightfoot during a recent city council meeting. Kelly accused Lightfoot of revoking his media credentials for asking "obvious questions" about crime in the city, and called for the media credential process to be taken away from the mayor and police superintendent and put in the hands of the Constitution.
"On a weekly basis I was going viral asking you obvious questions and instead of answering them you told me that crime was down, my videos went viral, millions of views, comments, likes and shares and it was hurting your re-election campaign so you revoked my media credential. That should never happen in a free country," Kelly said.
In 2022, a federal judge dismissed journalist William Kelly's lawsuit against Chicago Mayor Lori Lightfoot, who was accused of illegally revoking Kelly's press credentials in July of 2021. Kelly's First Amendment freedom of the press claim was revoked, as well as his 14th Amendment equal protection claim and 14th Amendment due process claim.
However, today Kelly got his payback.
Kelly went on to criticize Lightfoot's handling of the COVID-19 pandemic, the shutdown of schools, churches, and businesses, and the damage he believes she has done to the city of Chicago.
"You became mayor, the people of Chicago elected you. You shut down our schools, you shut down the churches, you shut down the businesses. You did the one thing that I thought could never happen. As somebody who was born and raised on the south side of Chicago, I never thought in my life that I would ever see the city of Chicago brought down so low as you have managed to bring it down," he said.
"Shame on you. That is a legacy that you are going to have to carry. Future historians are going to have a hard time understanding how you ever even became mayor of the city of Chicago. I intend to write that book."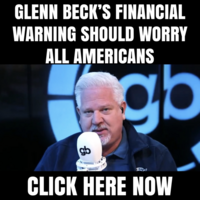 He even called Lightfoot a "pandemic" and urged her to leave the city.
"I intend to make sure that at least there is some possible way for the city of Chicago to move forward. I hope that you realize what damage you have done to the city," Kelly finished.
"I hope that after today's city council meeting, you will pack your suitcase and get the hell out of my city. You are a pandemic. You are a pandemic."
WATCH:
NEW: Journalist who was banned by Lori Lightfoot for asking tough questions unloads, tells her to "get the hell out of my city."

— Collin Rugg (@CollinRugg) March 16, 2023