Since the October 7 terrorist attacks in Southern Israel that left more than 1,400 dead, pro-Palestine have continued throughout the Islamic world and a number of cities. Protests escalated in the U.S. over the weekend as Israeli Prime Minister Benjamin Netanyahu has announced that the nation's ground invasion into the Gaza Strip is formally beginning.
On Friday, hundreds of pro-Palestine demonstrators chanting "ceasefire now" and "let Gaza live" shut down Grand Central Station in New York City. The Grand Central demonstration resulted in hundreds of arrests and was bolstered by a large Jewish contingent.
In New York City, large protests continued through Saturday, as thousands of protesters halted traffic on the Brooklyn Bridge. According to a report from the New York Post, the crowd was estimated to number at least 7,000.
Some protesters held anti-Israel signs, including some that read "F**k Israel" and "From the river to the sea, Palestine will be free," according to the report.
Similar demonstrations were held in San Francisco, where protesters shut down roads and highways while chanting "Free Palestine." Others called for a complete dissolution of the nation of Israel.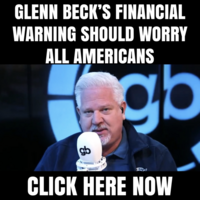 Protests were also observed in Chicago, Philadelphia and a number of additional American cities.
The protests have increased in intensity as Israel has indicated that it will be conducting a ground invasion into the Gaza Strip. Several world leaders — including President Biden — have urged the Israeli government to hold off on a full-scale ground invasion in favor of limited raids.
As of this report, Israel has seemingly stuck to this strategy, though Prime Minister Benjamin Netanyahu hinted at a wider incursion in a statement Sunday.
"This is our second War of Independence," Netanyahu said in his first public remarks since ground raids began on Friday.