U.S. Rep. Matt Gaetz (R-FL) was greeted with chants of "USA, USA" and received a standing ovation upon taking the stage at the Timcast IRL summit in Miami on Friday.
Popular conservative podcast host Tim Pool assembled several high-profile guests in Miami for a summit on Friday, including investigative journalist James O'Keefe, podcast host Patrick Bet-David and numerous others. An especially warm ovation was reserved for Rep. Gaetz, however, as the Florida congressman addressed supporters just days after leading the successful effort to oust House Speaker Kevin McCarthy (R-CA).
"I made an existential decision that I wasn't going to own him anymore," Gaetz told Patrick Bet-David when asked about the motion to vacate the chair. "There was a group of us that was large enough to where if we weren't going to vote for him, one of two things was gonna happen: the Democrats were gonna own him, or he was not gonna be the speaker anymore."
"And I was actually okay with either one of those results," Gaetz continued. "Because either is illuminating and either creates opportunity," he added, drawing applause from the crowd.
"So, I had no foresight as to how the Democrats were gonna act, I kind of had a feeling that they were gonna resent the fact that he lied to them, just like he lied to us. But I went out pretty publicly in a number of interviews and just said; 'we're gonna file the motion to vacate, we've got enough Republican votes where he won't stay the Republican Speaker. You guys either adopt him, or ditch him."
He went on to describe how McCarthy worked against America First candidates such as Caroline Leavitt in New Hampshire, Joe Kent in Washington and JR Majewski in Ohio by withholding key funding. Kent — who came up short in his bid to represent Washington's third congressional district — told Steve Bannon that McCarthy-controlled Super PACS spent $4.5 million against him in the GOP primary. This was done in support of Jaime Herrera Beutler, who was one of 10 Republicans who voted to impeach former President Donald Trump.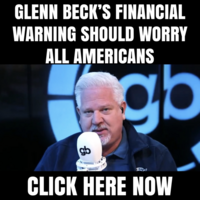 Kent defeated Butler in the primary, but ultimately lost to his Democrat challenger when establishment-backed Super PACS opted not to support him in the general election.