Former Speaker of the House Kevin McCarthy has answered accusations that he physically assaulted Congressman Tim Burchett (R-TN). Speaking with reporters on Tuesday afternoon McCarthy claimed that no such incident took place.
According to ABC News, the alleged altercation took place in the presence of NPR Reporter Claudia Grisales in a hallway. In a press conference McCarthy claimed, "I guess our shoulders hit. I did not run and hit the guy. I did not kidney punch him."
Answering CNN's Manu Raju he explained,
"I would not hit him in the kidney. HC5, you're all down there, right? Not a very big hallway. So I'm walking out, and you can talk to Bruce Westerman, 'cause I actually called him after you guys reported something and said, 'Did I hit somebody?' Bruce Westerman and I were walking out. I guess a reporter was interviewing Burchett or something, I guess our shoulders hit because Burchett runs up to me after. I didn't know what he was talking about. Some reporters asked me.

I did not run and hit the guy, I did not kidney punch him, or anything like that."
Another reporter asked him "You didn't shove him?"
"No! We were walking through. You were at HC5, right?" McCarthy asked in return. "You guys line up along the way there, it was Bruce Westerman and I walking out, he must have been interviewing with someone, I didn't know it was him or someone. I guess our elbows hit as I walked by. I didn't punch anybody."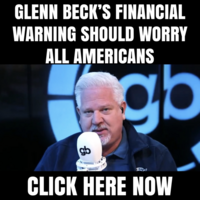 According to Mediaite he added, "I guess it happened, because when I was walking back further, someone was interviewing me or talking to me, and he comes running up like, 'Why did you hit me?' Or something like that. I said, 'I don't know what you're talking about.' I didn't even know something transpired."
Raju retorted, "But reporters and witnesses said it looked like there was plenty of room for you to walk and that you intentionally hit him."
McCarthy seemed to lose composure for a moment, "There is, Ok, not a place — show me a reporter who saw that! Call Bruce Westerman! No, ask Bruce Westerman. I did not go up — If I would hit somebody, they would know I hit them."
As previously reported by Trending Politics, Grisales told her followers on X that while she was interviewing the Tennessee Republican in a congressional hallway. McCarthy, flanked by aides and security personnel, appeared to shove Burchett into her as he passed.
Burchett's back was to McCarthy and his detail walking by in the hallway, then the lunge.

Burchett responded jokingly as McCarthy kept walking, "Sorry Kevin didn't mean to elbow –" then seriously yelled, "why'd you elbow me in the back Kevin?! Hey Kevin, you got any guts!?"

— Claudia Grisales (@cgrisales) November 14, 2023