Late Christmas Eve, three buses carrying illegal immigrants sent by Texas Governor Greg Abbott arrived in Washington D.C. One of the buses dropped the migrants off at Vice President Kamala Harris' home.
This is the latest instance where the Texas governor has dropped off migrants in D.C. in a desperate attempt for the White House to take the border crisis seriously.
Check out what Fox News reported:
The migrants were then helped by the Migrant Solidarity Mutual Aid Network and taken to a local church, according to 7News reporter Christian Flores.

Gov. Abbott began sending migrants from border cities to the nation's capital in April, in an effort to pressure the Biden administration to take action on immigration enforcement and border security. This practice has been widely criticized.
On Tuesday, Abbott wrote a letter to President Biden, urging the president to take the border more seriously as he cited the freezing temperatures.
"This terrible crisis for border communities in Texas is a catastrophe of your own making," he wrote. "The need to address this crisis is not the job of border states like Texas. Instead, the U.S. Constitution dictates that it is your job, Mr. President, to defend the borders of our country, regulate our nation's immigration, and manage those who seek refuge here," he said.
WATCH:
It's Christmas Eve and about 50 migrants were dropped off in front of Kamala Harris' residence with the temperature in the teens. Another stunt by Greg Abbott. pic.twitter.com/wUjkxplYmB

— Fifty Shades of Whey (@davenewworld_2) December 25, 2022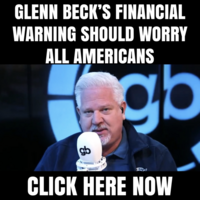 Here are the migrants being loaded up in D.C. after being dropped off:
The third and final bus of migrants of the night of migrants buses up to D.C. from Texas arriving, with Migrant Solidarity Mutual Aid Network taking them to a church: pic.twitter.com/Y65B8RnilZ

— Christian Flores (@CFloresNews) December 25, 2022
Fox News continues:
The Department of Homeland Security projects between 9,000 and 15,000 migrant encounters a day once the policy ends, a surge that would add to the already highest annual total of encounters in U.S. history.

Earlier this month, a bus from Texas carrying about 30 Nicaraguan migrants dropped its passengers outside Harris's residence.

In September, several buses dropped off about 100 migrants outside the residence.

"Our supposed Border Czar, Vice President Kamala Harris, has yet to even visit the border to see firsthand the impact of the open border policies she has helped implement, even going so far as to claim the border is 'secure,'" Abbott said at the time. "Texas will continue sending migrants to sanctuary cities like Washington, D.C., until President Biden and Border Czar Harris step up and do their jobs to secure the border."
The Texas National Guard is doing the federal government's job at our border.

They're working around the clock to stop illegal crossings into Texas, including on Christmas Day.

Thank your for protecting our state & our nation. pic.twitter.com/C4xCLAbCMB

— Greg Abbott (@GregAbbott_TX) December 23, 2022
Follow me on Twitter @CollinRugg!