The acquittal of a Philadelphia police officer charged with murder was only the prelude to a series of ransacks that took place across the city Tuesday night as young Black Lives Matter protesters rioted in response to the decision.
Video circulating online shows mobs of black-clad protestors carrying armfuls of stolen goods from a liquor store and a Foot Locker franchise just hours after Judge Wendy L. Pew concluded that Philadelphia Police officer Mark Dial was innocent on all charges stemming from the shooting death of a young man last month.
After ripping down a metal gate in front of the liquor store, BLM looters could be seen carrying trash bags of stolen goods from Fine Wine & Good Spirits and downtown Philadelphia. The scene became so frenetic that participants were crawling over one another to escape the store while others posed with stolen bottles of valuable booze.
WATCH:

At the Philadelphia Foot Locker just across the street from the historic Liberty Bell, looters fled the store carrying bundles of clothing and other items while a helpless employee stood near the door in shock.
WATCH: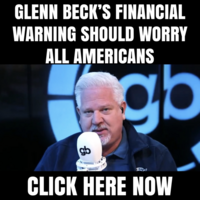 Police managed to catch up with looters at a third location where one officer took down a male participant, punching him on the ground while a woman filming the scene laughed and shouted.
WATCH:

Looting across the Center City business corridor also affected high-end retailers like Apple and Lululemon. Police told Fox News that the commotion began around 8 p.m. last night. So far between 15 and 20 participants have been arrested, they added.
"In a proactive measure, officers from the 9th District stopped a group of males dressed in black attire and wearing masks at the intersection of 17th and Chestnut Streets," a police spokesperson said in a statement to Fox News Digital.
The bedlam was the culmination of public rage over the acquittal of Officer Dial, who claimed he feared for his life when he fatally shot 27-year-old Eddie Irizarry during a traffic stop last month. Defense attorneys for Dial argued that Irizarry, who was carrying a knife, held the weapon in a way as to make its handle look like a gun. Prosecutors argued that Dial had already drawn his gun for a "routine traffic stop." Dial, who has since left the force, beat charges on murder, voluntary manslaughter and five other counts.
Philadelphia shows how bad it's gonna get next year. I can't emphasize this enough and for my own karma must continue nagging you people. This isn't the same country. You need to be prepared. This isn't some short term thing you watch happen. You'll be an involuntary participant.

— Cernovich (@Cernovich) September 27, 2023