MSNBC's Nicolle Wallace and a number of panelists took turns melting own over the election of new House Speaker Mike Johnson (R-LA), claiming that he is an "anti-abortion extremist" who does "not believe in Democracy."
"Republicans have finally elected a Speaker. All it took was four votes on the floor of the House, four Republican nominees for Speaker, three weeks of total paralysis in Congress and an international disgrace for America, the man now in charge of steering Americans through global crises and a looming deadline to fund the government, Louisiana Republican Mike Government," Wallace, a noted Russiagate conspiracy theorist, said during Wednesday's edition of Deadline: White House.
Producers then played a clip of House Republicans laughing off a question from an ABC reporter about Johnson's vote to object to the electoral certification in 2020. One House Republican told the reporter to "shut up," which outraged Wallace.
She then claimed that Johnson was a leader of the "coup plot" to "overturn American Democracy" in 2020. Wallace also recalled the "deadly violence" on January 6 while ignoring that the only people who died that day were Trump supporters.
"It should be no surprise that going into today's vote, Johnson appeared to have the blessing of Donald Trump. Why not? He last night said on his site, Truth Social, that he wasn't endorsing a candidate per se, but suggested that Republicans should go with Mike Johnson," Wallace continued.
She then turned to Bush era Republican strategist Stuart Stevens, who described Johnson as "Jim Jordan but he wears a jacket."
"It's the same thing. You know, there's just nothing here that is about governing. There's not any sense that could unify these people. I mean, back when we worked for the party, I think you could say that it was somebody could stand up there and say, look, you may not like me. You may not agree with me, but we have important stuff to do," Stevens said. "So what is there important stuff to do? Investigate Hunter Biden's laptop? I mean, when you think about it, the person who's third in line to the presidency doesn't believe the current president is legally elected, so doesn't believe we live in a democracy and believes that we live in an occupied country. That's kind of difficult to wrap your mind around."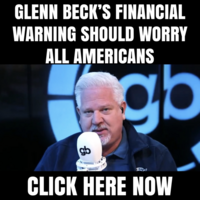 MSNBC's Capitol Hill reporter Ali Vitali then complained that Johnson refused to answer when asked if Joe Biden is the legitimate president of the United States.
"I shouted quite loudly about whether or not he thought the 2020 election results were legitimizing for Biden and if he believed that Biden was the legitimately elected president of the United States, and he once again ignored those questions. And so I know that some people might say it's in the past, but certainly January 6th and 2020 looms so large over this building every single day," Vitali claimed.  "And now you have someone in the presidential line of succession who helped with that rationale in a key way that Republican members of Congress were using his legal bases that were of course flimsy and non-constitutional, but were trying to use them as their rationale for why they voted against certifying the election results. I think that that's extremely striking and speaks to where the party is right now."
Vitali went on to claim that a number of House Democrats are uneasy now that Johnson is third in line for the presidency.