Rep. Marjorie Taylor Greene (R-GA) took to social media to dispute Rep. Jamaal Bowman's (D-NY) explanation for this weekend's fire alarm incident at the Cannon Building. In a video posted on X (formerly Twitter), Greene took viewers on a brief tour of the building's exits, demonstrating how easy it is to vacate the premises without resorting to pulling a fire alarm.
The video starts with Greene standing by the now-infamous door, explaining that while certain exits remain locked over the weekend, every Congress member and staff knows which doors are accessible.
With a hint of sarcasm, she pointed out a fire alarm near the door, implying that someone with Bowman's background—a former middle school principal—should know better.
"There's some serious problems for Jamaal Bowman and he needs to be prosecuted for violating the same federal law that they are prosecuting January 6th defendants and President Trump," Greene said.
Greene explained that Bowman's decision to pull the alarm wasn't a mere mistake in his rush to vote, but a deliberate act. By the end of the video, Rep. Greene made it clear that she believes Bowman should face consequences for his actions.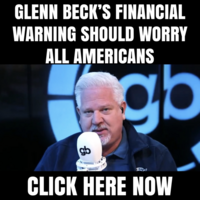 REACTIONS:
22 years

— Trump 2024 (@Brandonstheguy) October 2, 2023
Absolutely

— UltraMagaMari (@52poolgrl) October 2, 2023
YES MA'AM!!! Keep up the pressure. He needs to be arrested. His phone and communications need to be subpoenaed as it's clear this was a coordinated effort to stop or slow proceedings.

— Misty (@Itsraining2) October 2, 2023
Same charges to Bowman as the J6 Defendants!

— Junson Chan Trading | Success | Politics 🇺🇸 (@realjunsonchan) October 2, 2023
It's a lie no need to over explain. He lied. Plain and simple.

— HPN Network🗽 (@HPNnetwork) October 2, 2023