Here comes the woke mob again! This time they are after NFL Hall of Famer, and longtime announcer Troy Aikman for a comment he made on ESPN's broadcast of Monday Night Football.
Everyone remembers Monday Night Football. The legendary primetime presentation of the NFL used to be an occasion preserved for the very best teams, as it was the biggest stage in all the game. Before the days of the league streaming games several days a week, if you made it to MNF, you truly made it. Even the legendary broadcasting team of Don Meredith, Frank Gifford, and Howard Cosell were the best in the business. Thankfully there was no social media, internet, or snowflakes then, or Howard, Frank, and Dandy Don would've been canceled before halftime.
It's not that they, nor Troy Aikman said anything wrong, mind you. It's more a product of people feeling the need to complain and be offended, or wannabe Twitter personalities looking to raise a stink to get attention and a few more followers.
So, what did Aikman say? What is so offensive? After a controversial roughing the passer call on Las Vegas that bailed home team and star Pat Mahomes out of a hole right before halftime, Aikman said this:
"I hope that the competition committee looks at this during the set of meetings and we take the dresses off," the announcer said after a call during the Kansas City Chiefs/Las Vegas Raiders game Monday night.
Troy dropping a "take the dresses off" on Monday night football in 2022 is wild pic.twitter.com/BrCFvYg6Kf

— Opinionated Zappe (@OpinionatedZach) October 11, 2022
Wow. Troy should be so ashamed for implying that women wear dresses and men shouldn't if they are playing football. Needless to say, Twitter lost its collective mind. It could be argued that Twitter had already lost its mind, but this just seals the deal.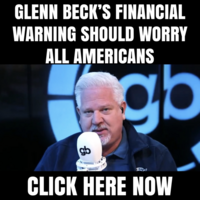 "Troy Aikman really needs to find a non-misogynistic way to critique the call besides 'take the dresses off'. And I say this as someone who heard this misogyny normalized by coaches as a kid & even participated myself. Way past time to end such sports talk," sportswriter Chuck Modi added.
"Troy Aikman said f*** the 2022 social climate and told competition committee to "take off the dresses" live on air, re: roughing the passer calls," said fantasy football editor Chris Raybon.
"The competition committee 'needs to take the dresses off'?? Aren't we past using things associated with women as a pejorative? C'mon, Troy Aikman," tweeted Paola Boivin, the first female journalist to be named to the Arizona Sports Hall of Fame.
Let me be clear, I am a huge NFL and sports fan, and I have written and played fantasy football for over thirty years. I have never heard of any of these blue check commentors. However, when people like this see the opportunity to pile on a narrative, even as one as stupid as this, they are going to pile on long after the whistle has blown.
I am also not a fan of Troy Aikman. I find his broadcasting skills lacking, and his delivery stiff and mechanical, but sadly he is one of the best the NFL has. However, he is correct. The league DOES need to take the dresses off and let the players play.
Leave this man alone. He is absolutely right. And I'm a woman, who wears dresses, sometimes, and who likes to think herself as feminine. They do need to takeoff their dresses, and start acting like men. https://t.co/nnPWl4vc37

— Carol Marks (@carolremarks) October 12, 2022
I would also be remiss if I didn't suggest that the Twitter mob is being misogynistic and homophobic themselves by assuming only women wear dresses. We don't know how these players dress in their free time. Perhaps Pat Mahomes loves nothing more than a spaghetti strapped sundress and a nice pair of open toed shoes. His call!
For ESPN and Aikman's part, neither have addressed the comment, and they shouldn't. As much as I would love ESPN and Disney in general to have their mouse feet held to the fire, there just isn't enough flame in what Aikman said to merit it.
The woke crowd needs to simmer down on this one. If they don't like what they are hearing, turn the sound down.