Former UN ambassador and surging Republican presidential candidate Nikki Haley suffered an embarrassing moment at a New Hampshire campaign event after complimenting a young rallygoer on her campaign hat.
As a little girl was preparing to ask Haley a question, the GOP candidate paused to tell her that she loved her hat. "Thank you," the girl replied before taking a short pause.
"One of your guys gave it to me for free."
Haley has been campaigning with New Hampshire Governor Chris Sununu, who toyed with the idea of a potential White House bid before deciding against the idea earlier this year.
Though the former Trump Administration official faces an uphill battle, her polling numbers have improved over the last few weeks as the field narrows. A number of pollsters have measured support for Haley in second or third place both nationally and in early primary states, including Iowa, New Hampshire and her home state of South Carolina.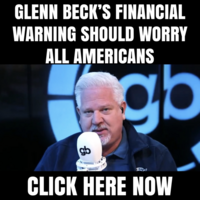 One recent poll from The Des Moines Register/NBC News/Mediacom Iowa has Haley tied with Florida Governor Ron DeSantis at 16 percent each. Former President Donald Trump maintained a massive lead with 43 percent of the vote, however.