Former President Donald Trump received an overwhelmingly positive reception from the crowd at Madison Square Garden when he made a surprise appearance at UFC 295 on Saturday.
Trump was joined by Kid Rock, top-rated conservative journalist Tucker Carlson, and UFC President Dana White. The group walked out to Kid Rock's "American Badass" and were treated to a warm ovation from the crowd in the deep blue city.
After the former president exchanged high-fives and handshakes with dozens of supporters enroute to his seat, he was again featured on the scoreboard when the broadcast was showing celebrities in attendance. Trump once again received a loud ovation from the New York City crowd despite the ongoing, highly controversial fraud trial brought by state Attorney General Letita James.
In 2019, Trump became the first sitting president to attend a UFC event when he turned up for a highly anticipated bout between Nate Diaz and Jorge Masvidal, which was also held at Madison Square Garden. He has also shown up for a number of additional UFC events since leaving the White House.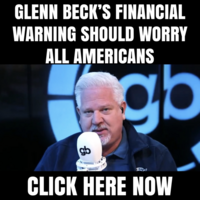 Prior to Saturday night's appearance, he last turned up for UFC 290 this past July.
Dana White has long credited Trump for playing a crucial role in the UFC's early days.
Mixed martial arts faced an uphill battle when promoters were attempting to get established in the United States due to perceptions of the sport. Athletic commissions compared it to Roman gladiator games and would not sanction it, which forced promotions, including the UFC, to host many early events on Native American reservations.
In 2001, the promotion was acquired by Zuffa LLC from Semaphore Entertainment Group, who were on the brink of bankruptcy. The promotion struggled to find a venue for its massive UFC 30 card until Trump offered to host the fights at his Trump Taj Mahal in Atlantic City.
Trump — who also hosted a number of high-profile boxing fights in the 90's and 2000's — went on to host a number of additional events as the sport gained more mainstream recognition.