NYU professor Scott Galloway, who briefly served as a host for the ill-fated CNN+ streaming service, referred to House Speaker Mike Johnson (R-LA) as "David Duke-lite" during the most recent episode of Real Time With Bill Maher.
"Democracy, the pillars of that are one, the peaceful transfer of power, and this guy was an architect of trying to arrest that, and a society that is secular. And when a guy gets this nod and says that God ordained it, I'm like, well boss, whose God is that?" Galloway said.
He then claimed that one of the "most important" convictions held by the founding fathers was the "separation of church and state."
"Because this is, the whole point here is that we separate church and state, that we believe in the peaceful transfer of power. And the reason this guy is speaker is none of us have the time to read his resume and realize he's David Duke-lite," Galloway continued.
Maher agreed with the anti-Christian statement made by his guest, though he did slightly push back on the "David Duke" claims. Before Johnson had children of his own, he and his wife adopted a Black child who they have raised as part of their family.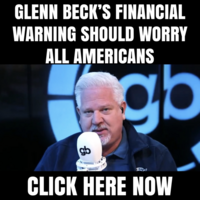 "I don't think David Duke would do that, but he is a religious nut," Maher said.
"He was the lawyer for Alliance Defending Freedom. This is from their literature…. They seek to recover the robust 'Christendomic,' I don't know that word, you're a professor, maybe you do, Christian, Christendomic theology of the third, fourth, and fifth centuries."
"You know, maybe the fifth," Maher quipped as the crowd erupted into laughter.
"But the third and fourth. I mean, he uses the phrase, the so-called separation of church and state. This, see, this is the alliance of, this is, I hate to, you know, fascism, the word is thrown around, but it's always the far-right church folks meet with the corporate power folks," he continued.
"That's Mussolini, that's all these fascist states. And this is, now that, and of course Trump doesn't give a shit either way about religion. He'll say whoever likes him he will, sure I'm down with it. So he's of course gonna just, he will, sure I'm down with it. So he's of course gonna just cave on all this religious nonsense from the fifth century."