This week, Joe Biden has been in hot water when news came to light that he has been keeping documents in a Washington D.C. office despite them containing highly classified information. What makes matters worse is that the White House had known about this for several months but they decided to keep their mouths shut before the midterms.
When his fellow Democrats were asked about the scandal, they all either supported him, ignored the question, or they simply stuffed their face with food, like Nancy Pelosi did.
As she was walking out of her office, Fox News reporter Hillary Vaughn asked Pelosi what she thought about the Biden scandal and she simply held up a piece of food as she furiously chomped on what was already in her mouth. Then, instead of finishing and answering the question, she simply just walked away.
Watch the cringe moment below:
Pelosi and AOC squirm and SPRINT away from Fox reporter asking about Joe Biden's bombshell scandal STEALING classified docs— CCP SELLOUT?!

— Benny Johnson (@bennyjohnson) January 11, 2023
"So Tucker, some lawmakers were unbothered, some were backing Biden and some were just caught mid-bite, too busy to give us a soundbite," Vaughn told Tucker.
"Hillary Vaughn that was such a great report I can barely stand it, you made my night, thank you", Tucker said humorously at the end of the segment.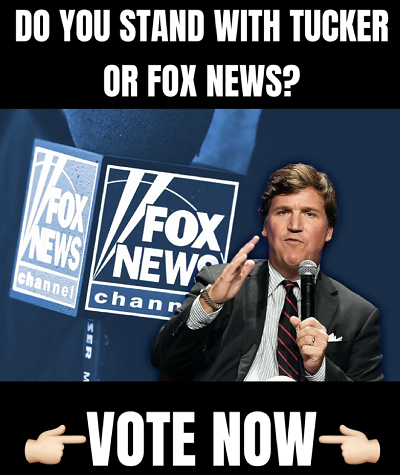 And although Democrat lawmakers seemingly have nothing to say about the matter, millions of people on Twitter are wondering why BIDEN hasn't been raided like Trump was:
Did the FBI raid Joe Biden while I was sleeping for illegally keeping all those classified documents?

Or does the FBI only exist to serve the Democrat party?

— Catturd ™ (@catturd2) January 11, 2023
How many more batches of classified documents need to be found before Biden gets raided by the FBI?

— Lauren Boebert (@laurenboebert) January 11, 2023
Woke up this morning to watch the pre-dawn FBI raid of Joe Biden's home on CNN. Must've missed it.

— Chad Prather (@WatchChad) January 11, 2023
The FBI right now… pic.twitter.com/SLDpMdAox1

— Kevin Dalton (@KevinForBOS) January 11, 2023
They've found MORE classified documents that Joe Biden had in his possession. The FBI must now raid all of Joe Biden's properties & he must be impeached and resign from office in disgrace. Those are the rules Democrats made. Time to live by them: https://t.co/OPKXJ6eR7l

— Clay Travis (@ClayTravis) January 11, 2023
THERE'S MORE: Biden aids find more classified documents in a separate private office of Joe Biden's.

What is the FBI waiting for?

— Collin Rugg (@CollinRugg) January 11, 2023
Joe Biden's mansion in Wilmington, Delaware.

Joe Biden's beach house in Rehoboth Beach, Delaware.

Two locations worthy of a surprise FBI raid.

— Kimberly Guilfoyle (@kimguilfoyle) January 11, 2023
Did the @FBI raid the Biden Center?

— House Judiciary GOP (@JudiciaryGOP) January 11, 2023