The perennially disruptive class of semi-professional climate protestors came for U.S. Transportation Secretary Pete Buttigieg on Wednesday, chasing him offstage at a policy forum in Maryland intended to highlight the Biden administration's investments in electric vehicles.
Footage from the event shows protestors storming the stage where Buttigieg sat with a moderator, unveiling a banner reading "Stop Petro Pete" while participants took turns admonishing the top Biden deputy for approving a recent project that one claimed will activate up to 80 coal-powered energy plants' worth of emissions.
"This is about environmental racism and it's about the climate impacts this project will have," said one protestor. "Will you commit to stopping these projects?"
Asked by the moderator if he cared to address the topic, Buttigieg gave a mumbled start of an answer before backtracking that he didn't want to say anything "off the cuff."
"I respect where you're coming from," said Buttigieg, shaking hands with protestors before exiting stage left with a phalanx of security guards. A small scuffle ensued as they attempted to chase Buttigieg, but ultimately the protestors chose to whoop and holler on stage, jumping with joy as they waved their banner in a dance of self-congratulatory victory.
WATCH: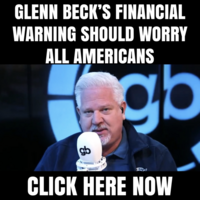 Climate protestors are among the most prolific disrupters of political events. In August a group of climate activists disrupted a Nantucket fundraiser for Massachusetts's Democratic Governor Maura Healey, demanding she commit to cutting the entire state off from fossil fuels immediately. Even President Joe Biden saw his own interruption back in August when an activist asked why he had not yet declared a "climate emergency."
"I tell you what: If you shush up, I'll meet with you immediately after this. OK?" Biden replied.
Energy officials with the Biden administration have spent the summer on a caravan tour of the American southwest as they attempted to highlight recent successes with electric vehicles. However, one stop was a setback for Energy Secretary Jennifer Granholm when her entourage commandeered a limited set of EV chargers, upsetting one family with a young infant. Granholm ultimately relinquished her charger, but the PR damage was done when reporters covered the mishap.