Fox News' Peter Doocy told viewers that staffers to President Joe Biden flubbed their explanation of his decision to skip the 9/11 ceremony in New York City.
Speaking from Hanoi, Vietnam, site of the president's recent overseas visit, Doocy said he was given the analogy by White House staff of Pearl Harbor. After 22 years, they claimed, the attack site was no longer worthy of the president's attention.
"When I asked a White House official why it is that President Biden was here and missing the 9/11 commemorations at the attack sites, the analogy that I was given is that 22 years after Pearl Harbor, U.S. presidents were not still going to visit Hawaii," said Doocy.
WATCH:

In his stead, Biden sent Vice President Kamala Harris to New York's ceremony where she awkwardly stood alongside Mayor Eric Adams, a vocal critic of the White House over its failure to secure the southern border which has caused tens of thousands of migrants to stream into the city and buckle its basic services. President Biden is the first sitting leader since the attacks to skip the ceremony.
During his time in office, former President Donald Trump not only attended the ceremonies but signed into law compensation for 9/11 victims running through the year 2092. The move essentially guaranteed they would never run out of money to support their ongoing health struggles including cancer sustained from the inhalation of toxic dust and chemicals. In 2020 he signed an additional $2 million in funding for the National September 11 Memorial & Memorial Plaza to provide critical support for the continued operation, maintenance and security of the memorial and museum.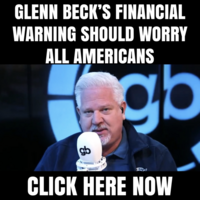 Trump, a native New Yorker, was on hand during 9/11 and sent "hundreds of workers" into the rubble where they rescued five firefighters trapped responding to the disaster.
"They've never seen bodies like this, bodies all over. I mean, the great thing is when they find somebody that's alive like the five firemen that they just found a little while ago," he added.
WATCH:
Trump paid men to dig through the rubble after 9/11:

"I have hundreds of men inside. They've never done work like this. The great thing is when they find someone alive like the 5 fireman they just found. But generally speaking that's not the case." pic.twitter.com/3ptFSaegFU

— Citizen Free Press (@CitizenFreePres) September 11, 2023