On Friday, popular left-wing host Cenk Uygur dove headfirst into a heated debate with Tim Pool and his audience during a discussion on the Ahmaud Arbery and George Floyd cases.
On Pool's podcast, Uygur accused conservatives of maligning victims based on their past, suggesting that they use minor indiscretions to justify violence against them.
"Did you know that Trayvon Martin was caught in school maybe smoking pot? And that's why Zimmerman had to murder him in cold blood. He had it coming," Uygur sarcastically remarked.
Uygur went on to claim that Pool's calls for nuance in the aforementioned cases attracted a right-wing audience looking for justifications. "Come on, don't tell me there aren't people in your audience that think that," Uygur said.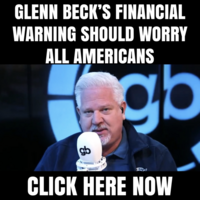 The discussion then veered into the territory of Antifa and their presence during recent protests. Uygur downplayed the role of Antifa, asserting that while right-wing militias are prevalent but, "there is like 2 Antifa dudes in Portland."
Contrary to Uygur's portrayal, Pool laid out his understanding of Antifa and the threats they pose. He then shared personal experiences, noting, "We have people on the show who rag on Trump. The responses we get are, 'you are wrong.' If we challenge the left, we get threats of violence and death."
REACTIONS:
He looks like a Turkish Keith Olbermann 😅🤡

— Baroness von M 🇺🇸 (@Brahmslover1278) October 27, 2023
Cenk projects his fantasies onto white people.

— Daniel F. Monroe (@USArmyOfficer) October 27, 2023
He's a liar and a fraud.

— Danielle☦️ (@DanielleNorgedm) October 27, 2023
The infuriating thing about the extremists arguing Antifa doesn't exist is they're recycling an old playbook. Southern Dems used the exact same logic to defend their Klan for over a century. And here it's being used to defend the same folks all over again.

— Progressing California (@ProgressingCali) October 27, 2023
This isn't surprising when you realize that Cenk is a liar.

— The Real Belmont (@ThoBelmont) October 27, 2023