Our larger American cities are in trouble. Homelessness, drug use, violent crime, high cost of living, these are just a few of the issues people struggle with on a daily basis. Has anyone been to Chicago, Los Angeles, New York, Seattle, Denver, or any of the Democrat controlled larger cities lately? It's simply not safe. Repeat criminals are being released back onto the streets, there are no consequences for crime, and the homeless are allowed to camp and do whatever they please under the guise of compassion. It's so bad in Portland that at a recent city council meeting, one resident went on a tirade describing the conditions and asking Mayor Ted Wheeler what was going to be done. Wheeler's response was infuriating.
Gillian Rose shared criticisms during a virtual city council meeting and said the encampments all over the city were a huge problem for everyone, the Daily Mail reported Saturday.
"You have to stop enabling this," she pleaded. "I'm angry and I'm sad and I'm fed up, and I'm so sick of having politicians pander to a woke agenda that's been nothing short of an epic failure."
Mind you, this is a woman who is also a leftist and moved to Portland for its leftist culture, and even she is fed up with the current state of affairs.
Mayor Ted Wheeler (D) chuckled, then said, "Thank you, you've made your point emphatically clear. Thank you for being here and sharing your perspective, we do appreciate it."
Portland mayor @tedwheeler laughs after a local woman pleads to city council about the city's dangerous & out-of-control homeless encampments. Homelessness, homicides, shootings & violent crime surged following the destabilizing Antifa riots in 2020. pic.twitter.com/vyJ8DyRsX4

— Andy Ngô 🏳️‍🌈 (@MrAndyNgo) October 2, 2022
Is that the proper response? Is that how the mayor of a major American city should be answering a concerned citizen, by casually dismissing her concerns with a condescending chuckle? Wheeler is one of a number of failed Democrat mayors, and apparently, he doesn't like NOT being named alongside Lori Lightfoot, Eric Adams and Eric Garcetti as one of the worst in America. Keep trying Ted, you are getting there!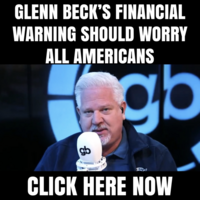 Per a Daily Mail article, Rose claimed Wheeler displayed a flippant attitude when she voiced her concerns, stating, "When he laughed, it kind of just proved my point."
Rose reportedly moved to the area a few years ago because she believed in its leftist values, but it turned out to be the opposite of what she thought it would be.
Portland Resident Says Mayor Laughed at Her Worries About Homeless https://t.co/goilQCF2BO via @BreitbartNews

— Rob Mattox (@RobMattox2) October 3, 2022
If you were doing a case study on how to make a conservative, the way Wheeler dismissed Rose and her concerns would be important reading. To just dismiss her claims, as if she didn't matter shows what these Democrat mayors are concerned about. Not their people, rather retaining their power.
"Homeless camps across the Peninsula Crossing Trail in North Portland — located approximately eight miles from downtown — have changed what once was a desirable neighborhood into an unsafe area, causing some longtime residents to either leave or consider it," per Breitbart News.
To make matters worse, Portland's homicide rate increased 207 percent over the highs seen from 2019 to 2021, a report published in July said.
I live in a small to midsize Dem controlled city and it's notable the increase in homelessness and vagrancy and the effects on the downtown area and safety of people that live and work there. I can only imagine the issues with a city three times the size. Nothing will change until these weak, failed politicians are removed and replaced with elected officials that actually care about public safety and their residents. Until then, if you can, flee the cities and wait. Hopefully it will change in the future.
This story syndicated with permission from News and Politics