Pro-Palestinian insurrectionists led a protest supporting Hamas terrorists in breaching and occupying the Capitol Complex's Cannon House Office Building illegally on Wednesday demanding a ceasefire between Israel and Hamas.
The group was protesting Israel's alleged "genocide" against the militant Islamist terrorist groups that ruthlessly launched an unprovoked attack against Israel on Oct. 7th claiming at least 1,300 lives and leaving over 3,300 wounded.
Fox5 DC reported, "U.S. Capitol Police say that demonstrations are not allowed inside Congressional buildings and are working to clear the crowd. Police have already detained some individuals as chants of "ceasefire now" are echoing around the building. "
The group alleged to be leading the insurrection is "Jewish Voices for Peace," which claims to be calling for a ceasefire to "challenge the Israeli government's ongoing ethnic cleansing of Palestinians."
"The root of violence is oppression, and we're here to say no in our names," the group posted on X. "We have the power to stop the ongoing atrocities against Palestinians. We refuse to standby as the Israeli government commits genocide against Palestinians in Gaza."

According to the Fox affiliate, the protest began on the National Mall and made its way into the Capitol Complex at Independence Ave. and New Jersey Ave. The building which houses Congressional offices is both adjacent to the Capitol Building and connected to it via underground tunnels.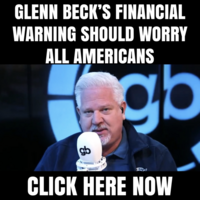 Prior to the security breach, fencing was placed around the main Capitol Building, however, the crowd was able to breach the Cannon Office Building and occupy the rotunda.
According to Congresswoman Marjorie Taylor Greene (R-GA), Rep. Rashida Tlaib (D-MN) led the protest on the Mall. She shared video footage of Tlaib shared by Wid Lyman, a reporter for Border Hawk News.
Hamas Caucus Leader @RepRashida is leading the current insurrection on Capitol Hill. https://t.co/AejUJrLbix

— Rep. Marjorie Taylor Greene🇺🇸 (@RepMTG) October 18, 2023

Documentarian Ford Fischer shared extensive footage of the Pro-Palestine Capitol Breach via X.
Police begin one by one arrests of pro-Palestine protesters in Cannon Capitol building atrium. pic.twitter.com/92L3liqzCW

— Ford Fischer (@FordFischer) October 18, 2023
Congressman Brandon Williams was recorded standing on the balcony above the insurrectionists holding an Israeli flag in defiance of them as they were rounded up and arrested by Capitol Polices.
Congressman Brandon Williams @RepWilliams waves an Israeli flag overhead as Capitol Police arrest pro-Palestine demonstrators demanding a ceasefire. pic.twitter.com/2JiDPPRKm2

— Ford Fischer (@FordFischer) October 18, 2023
Fox5 DC reported that over thirty protesters were also arrested in front of the White House on Monday and over the weekend.
In a statement posted to X, The U.S. Capitol Police wrote:
"A group of protesters are demonstrating inside the Cannon Rotunda. Demonstrations are not allowed inside Congressional Buildings…We warned the protestors to stop demonstrating and when they did not comply we began arresting them…Arrests in the Cannon Rotunda and the rolling road closures are ongoing. Amongst these arrests, three people have been arrested and charged with Assault on a Police Officer during processing."
The agency has also advised that protesters are walking the roadway around the House side of the Capitol Complex, they are implementing rolling road closures for safety reasons.
According to The Hill, the House Sergeant at Arms put out an alert to all members of Congress that all entry and exit points of the House office buildings are now restricted to lawmakers and staff only "due to First Amendment activities on Capitol Grounds."
It is unknown at this time if those arrested will face similar charges and sentences to the individuals prosecuted for similar "First Amendment activities on Capitol Grounds," that took place on January 6th, 2021.