A prominent rising star in the Democratic party is now REFUSING to resign after racist comments were he made were leaked and many critics around him are demanding that he step down. In a recent video, shouting and fights broke out over the politician and his refusal to listen to his constituents comments…
Kevin de Leon a city councilman of Los Angeles county has been hailed by many as a "rising star" and "trailblazer" in the Democratic party but a recent scandal has made those claims dissipate along with his popularity among his voters.
The city councilman appeared at a Los Angeles City Hall on Tuesday after the racist audio recording of him was leaked back in October. President Biden along with almost every other Democrat in the state have called for his resignation after the comments were made.
He's staying and that's it … He's made his the decision to stay and represent his constituents on the pressing issues facing them … At the end of the day Council member de Leon is elected by the constituents of his district. They're his bosses. They hire and fire him at the voting booth." A spokesperson for Kevin De Leon told Fox News Digital said.
The uproar at the meeting from last Tuesday came after a leaked recording involving Latino Democrats in the area. The recording hears the politicians plan their moves to power by expanding realignment of district boundaries at the cost of Black voters in the area.
After almost a sixty day absence from public image de Leon appeared at the council meeting which quickly escalated with protests and activists who accuse the city councilman of being both racist and homophobic. Other councilmembers even went as far to not start the meeting because de Leon was still apart of the city council.
Watch a video of how things escalated below: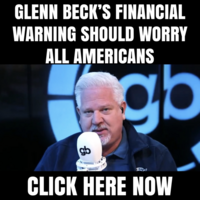 Complete video of fight involving Kevin De Leon pic.twitter.com/gEctXIbWDc

— Downtown LA Scanner (@DowntownLAScan) December 11, 2022
De Leon was elected back in 2010 to the state Senate and even was raised to the position of Senate President pro-tempore in 2014. Critics back then accused the then-State Senator of throwing a "presidential-style" inauguration at the Walt Disney Concert Hall despite it usually being held at the California State Capitol.
This outbreak is just one of the issues that the State of California is now facing. Among other issues, Hollywood starts have begun to leave the state for Texas, you can find out who by CLICKING HERE.