Things got particularly awkward for Sam Bankman-Fried when, during an interview on Good Morning America, he was questioned about having lost not just the money of those who invested in FTX, but also billions upon billions of customer dollars, dollars that FTX was supposed to be keeping safe. Well, really different crypto tokens, not dollars. But, still…tokens with billions of dollars in value up in a flash of smoke thanks to his mismanagement, and his silence when asked about it was deafening. Watch that here:
Full interview.

Watch the absolute squirming at 1:37 and 3:55 when pressed on stealing customer deposits.

Shook.pic.twitter.com/pwdfawUkJj

— Cold Blooded Shiller (@ColdBloodShill) December 1, 2022
As you can hear, things started off quite poorly for SBF, as he was told "A lot of people look at you and see Bernie Madoff."
Trying to push back, he then tried to defend his record and say that FTX was a "real business" and Maddoff's operation was  just "one big Ponzi scheme", saying:
I mean, I don't think that's who I am at all, but I understand why they're saying that people lost money. And people lost a lot of money. And I mean, at the end of the day, look, there's a question of what happened and why and who did what. What caused the meltdown? And I think that is reads very differently, right? When you when you look at the classic Bernie Madoff story, there was no real business there the whole thing as I understand it, I think was was just one one big Ponzi scheme, right FTX that was a real business.
But George Stephanopoulos wasn't put off by SBF's maneuvering and attempts to dodge, eventually asking him "One of the reasons FTX went bankrupt is because FTX deposits. Yep, were used to pay Alamitos creditors. Carolyn Ellison said you knew about that, is that true?"
And that's when things got really awkward, as SBF had no good answer and did a good bit of squirming before going for the Karine Jean Pierre method of not answering tough questions and giving a total non-answer, saying "You know, best I can tell. I only did have a big position open on FTX. That position, I think was, you know, very over collateralized a year ago, there is a total market collapse and, you know, specifically large correlated claps and its assets, you know, over the last month, and to some extent over the last year that I you know, threatened that position quite a bit. And I think that's, you know, as best I inserted a lot of what happened."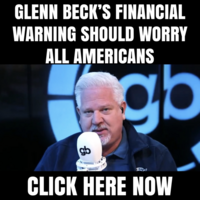 Once again, Stephanopoulos wasn't fooled by the non-answer. Demanding a real one, he said "I am no cryptocurrency expert of no finance yet, but I don't think you answered my question. I was asked, Did you know that FTX deposits were used to pay off Alameda creditors?"
SBF again gave a non-answer and the back and forth ensued, but the SBF awkward silence and non-answer routine came up again later when Stephanopoulos pressed him on if what FTX and Alameda were doing was illegal, asking "It says that the digital assets may not be loaned to FTX trading, they can't be loaned out."
Once again SBF did the awkward silence routine before giving a sad attempt at a non-answer, saying "…there existed a borrower lending facility on FTX. And I think that's probably covered. I don't remember exactly where but somewhere else in the terms of service."
So, based on that, it would look like FTX, SBF, and all those cronies got caught breaking their own terms of service and losing a serious amount of money for investors. No wonder he really didn't want to answer.
Featured image credit: screenshot from embedded video