In Tuesday's Senate hearing, a heated exchange almost escalated into a physical altercation between Republican Senator Markwayne Mullin of Oklahoma and Teamsters union boss Sean O'Brien.
The situation intensified when Mullin read out a past tweet of O'Brien's, mocking Mullin's claims of being self-made and branding him a fraud. Mullin addressed O'Brien directly during the hearing, suggesting they could settle their differences then and there.
"This is a time, this is a place. You want to run your mouth, we can be two consenting adults, we can finish it here," Mullin said.
"I'd love to do it now," O'Brien shot back.
The escalation was quickly halted by Senator Bernie Sanders (I-VT), who intervened to maintain order. Sanders instructed Mullin to sit down and reminded him of his position as a United States Senator.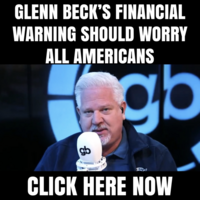 UPDATE — Mullin posts a picture with his guns and challenges teamster boss Sean O'Brien to a fight (duel?) https://t.co/5B6vA0khzC

— Citizen Free Press (@CitizenFreePres) November 14, 2023
The fight proposal was made following O'Brien's challenge to Mullin for a fight in June on X. In his message, he labeled Mullin as a "clown" and "fraud", concluding with, "You know where to find me. Anyplace, Anytime cowboy."
REACTIONS:
I noticed O'Brian didn't get up…

— James Crocker🇺🇲👮🏽 (@SSgtCrocker) November 14, 2023
What is going on today?! Kevin McCarthy elbowing folks on the kidney and now this?!!

— Carolina Castillo (@CaroCastilloCC) November 14, 2023
Well at least everyone is fighting mad today

— Reneé James (@TheReneeJames) November 14, 2023
I've got my cash on Mullins! 😎
Also… ALL UNIONS ARE CORRUPT!

— Leisa 🇺🇸🌹8024 (@Leisa8024) November 14, 2023