In a moment of nakedly frank and potentially prescient insight, CNN Senior Data Reporter Harry Enten told audiences of the faltering, left-leaning network that Democrats are in for a difficult struggle in the 2024 Election. In particular, the hammer will fall in the U.S. Senate because of a key announcement made Thursday.
Senator Joe Manchin (D-WV) will not seek re-election in the face of a withering challenge coming from the current Republican Governor Jim Justice who as previously reported by Trending Politics, enjoys a stark lead in the polls, bolstered by the endorsement of former President Donald Trump.
As noted by the The Daily Caller, CNN's Omar Jiminez asked Enten to lay out the Senate landscape going into the 2024 race and what difference Manchin's withdrawal makes.
He explained,
"Look, the Senate seats that are up in 2024, 23 Democrats are up, only 11 Republicans are up right? So the vast majority of folks are Democrats going up and of course, they only have 51 seats in the U.S. Senate, they can afford to lose at most just one seat, and Joe Manchin is not alone. Look, Senate seats with no incumbent running in 2o24, retiring, look here, Democrats five and Republicans two, so already a vulnerable map for Democrats becomes more vulnerable with Manchin deciding to step aside."
Jiminez asked Enten other than the race in West Virginia what Senate seats are the most vulnerable. He laid out that in addition to West Virginia "You've got Pennsylvania, Ohio, Michigan, Wisconsin, Montana, Arizona."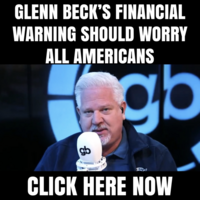 He noted, "All these seven seats are up, and again, Democrats can only afford to lose at most one seat, compare that, look at this, GOP Senate seats up 2024 in states Trump lost at least once, it is zero. It is zero."
📊 2024 WEST VIRGINIA POLL

SEN:
(R) Justice 41% (+13)
(D) Manchin 28%
~~
(D) Manchin 37% (+6)
(R) Mooney 31%
——
PRES:
(R) Trump 59% (+36)
(D) Biden 23%

Emerson (A-) | 10/1-4 | 549 RV | ±4.2%https://t.co/NHHGUc7KZZ pic.twitter.com/KR6a7XhgRX

— InteractivePolls (@IAPolls2022) October 13, 2023
Then the CNN Data Reporter dropped the hammer, "So comparing seven to zero,  you see that Democrats have a lot more vulnerable ground, and why is that so important, Omar?" He teased the point,
"Here's why it's so important. The same party won the Senate and presidential race in a state. Look at this, in 2016, was 34 out of 34, that was the first time it ever happened. And look at this in 2020, we followed up with 34 of 35, so the fact that there are so many democratic seats up in potentially red states that's very bad news."
In short, if the political situation remains the same, the Democratic party will now lose control of the U.S. Senate in 2024 as a virtual certainty, as certain as anything can be in politics.