Veterans Day is a day we stop and remember all of the heroes that sacrificed for our freedoms. While so many Americans, especially on the left don't appreciate the sacrifices made, so many do, and their efforts cannot go unnoticed. America held celebrations and events across the country to commemorate the day, however tragedy struck in Dallas on Saturday afternoon.
While flyovers and airshows are indeed dangerous, rarely do they go badly and result in tragedy. Sadly, Saturday was one of those days. Check this out.
Two aircraft collided during a World War II air show in Dallas on Saturday afternoon.
Dallas Fire-Rescue reported an Alert 3 – Aircraft Emergency, after the mid-air collision occurred around 1:30 p.m. local time.
⚠️ GRAPHIC VIDEO: A mid-air collision involving two planes near the Dallas Executive Airport, today. The accident took place during the Wings Over Dallas WWII Airshow at 1:25 p.m., according to Dallas Fire-Rescue. A @FOX4 viewer took this video. @FOX4 is working for more details. pic.twitter.com/jdA6Cpb9Ot

— David Sentendrey (@DavidSFOX4) November 12, 2022
Eyewitness video shared on social media shows a Boeing B-17 Flying Fortress and a Bell P-63 Kingcobra colliding. In the footage, the Kingcobra appears to veer right and hit the Flying Fortress, before both planes crash to the ground erupting into a massive fireball.
These shows are flown with such precision and expertise that rarely does anything bad happen. When it does, the results are tragic. Spectators initially thought it was part of the show until both aircraft started to plummet to the ground.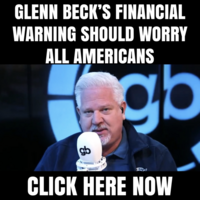 BREAKING: Footage shows air collision of a B-17 bomber and smaller plane at Dallas airshow pic.twitter.com/eD1c2GHvu4

— Insider Paper (@TheInsiderPaper) November 12, 2022
There was no initial report on injuries or fatalities, but there undoubtedly will be as both aircraft plunged to the ground in a fireball.
The crash occurred at Wings Over Dallas, an annual event at the Dallas Executive Airport. The planes were part of a demonstration featuring WWII fighter planes in honor of Veterans Day.
The airport subsequently tweeted that there had been an "incident", but few details were given. Obviously, it's probably not good though some hope is being held out that the pilots involved survived.
There has been an incident at Dallas Executive Airport during the CAF Airshow and Dallas Fire and Rescue is responding. More information will follow.

— Dallas Executive (@dallasexecutive) November 12, 2022
The FAA and the NTSB are both investigating exactly what happened and how it happened. The video is hard to watch, and incredibly sad. Thoughts and prayers to all of the pilots and spectators affected and involved.