During Diamond's funeral today in North Carolina, her sister 'Silk" told the tragic story about the night she died.
She said Diamond suddenly couldn't breathe. Silk and her husband immediately called 911 but it was too late. Watch below:
This is horrible to watch

Diamond said she couldn't breathe and then died suddenly

Silk is demanding answers about the vaccine and what it did to her sister

Why does this keep happening?!

Why do healthy Americans keep dying suddenly out of nowhere?!pic.twitter.com/OP4acnlxwq

— DC_Draino (@DC_Draino) January 21, 2023
During the funeral, it was revealed that Trump paid all of the funeral expenses:
Silk talks about how DJT told her to have whatever she wants for Diamonds funeral and he would cover the costs. I love this man 🥰 pic.twitter.com/wjkeno8GWZ

— 🇺🇸Natalie🇺🇸 (@badd_blondie) January 21, 2023
Earlier in the month, the Trump base was devastated to find out that Diamond had passed away.
"On Sunday, January 8th, 2023, the world lost an angel and true friend, Lynette 'Diamond' Hardaway. She was great. Diamond lived a life founded on her passion and love all of humanity. The legacy she leaves behind will forever live in our hearts, she was a really great person. Please join us on Saturday, January 21st in Fayetteville, North Carolina, as we celebrate the life of Diamond," Trump said, announcing a Celebration of Life ceremony last week.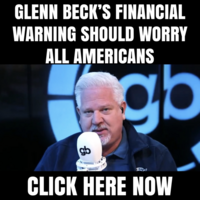 Stay tuned for more updates from the funeral….