Speaker of the U.S. House of Representatives Mike Johnson (R-LA) addressed the floor of the House on Wednesday immediately prior to being sworn in. He laid out his vision for the governance of the U.S. and the priorities of the House under his leadership, emphasizing his faith in God and commitment to America's founding principles.
As previously reported by Trending Politics Johnson was elected with 220 votes in the fourth round of floor votes.
Before laying out his priorities he told his fellow Congressmen, "I believe that scripture and the Bible is very clear that God is the one that raised up each of you and God has allowed us to be brought here to this specific moment in time."
Johnson began by telling his colleagues, "The challenge before us is great, but the time for action is now. And I will not let you down."
Addressing the American people he added,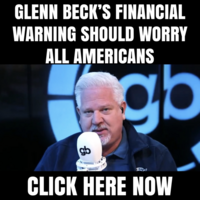 "I want to say to the American people, on behalf of all of us here, we hear you. We know the challenges you are facing. We know that there is a lot going on in our country. Domestically and abroad. We are ready to get to work again to solve those problems. We will. Our mission here is to serve you well. To restore the people's faith in this house. In this great and essential institution."
Speaking about the challenges faced by the nation, Johnson explained, "Turmoil and violence have rocked Middle East and Europe, we all know it and tensions continue to build in the Indo-Pacific. The country demands strong leadership of this body and we must not waver. Our nation's greatest ally in the Middle East is under attack. The first bill that I'm going to bring to this floor in a little while will be in support of our dear friend Israel and we are overdue — overdue in getting that done."
He continued, "We are going to show not only Israel but the entire world that the barbarism of Hamas that we have all seen play out on our television screens is wretched and wrong and we are going to stand for the good in that conflict. We have a catastrophe at our southern border. The Senate and the White House can no longer ignore the problem. From Texas to New York, wave after wave of illegal migrants are stressing our communities to their breaking points, and streets are being flooded with fentanyl in all of our communities. Children and adults are dying from it. The status quo is unacceptable. Inaction is unacceptable and must come together to address the broken border. We have to do it."
Johnson then turned to the economic fallout of the so-called 'Bidenomics' policies afflicting the American people. He said, "The skyrocketing cost of living is unsustainable and Americans shouldn't worry about how to feed their family every week because they can't afford groceries. Everyone in this room — here's the stats, prices increased by 17% last two years. Credit card rates are at the highest level in nearly three decades and mortgage rates are at a peak we haven't seen since 2001. We have to bring help to the American people by reigning in federal spending and bringing down inflation."
The Speaker then pivoted toward the exploding national debt, "But the greatest threat to our national security is our nation's debt and while we have been sitting in this room — that's right — the debt has crossed almost $33.6 trillion and time to take me to deliver this speech, we will go up $20 million in debt. Unsustainable. We have to get the country back on track. This won't be an easy task and tough decisions have to be made but the consequences if we don't act now are unbearable."
"We all know that we also live in a time of bitter partisanship," Johnson observed to the badly divided House. "It was noted and on display here today. When our people are losing faith in government. When they are losing sight of the principles that made us the greatest nation in the history of the world, we have to be mindful of that. We are going to fight vigorously over our core principles because they are at odds in this modern era. We have to sacrifice our preferences because that is what is necessary but we will defend our core principles to the end."
"I will conclude with this, the job of the Speaker of the House is to serve the whole body and I will. But I made a commitment to my colleagues here that this speaker's office is known for decentralizing the power here. My office is going to be known for members being more involved and having more influence in our processes and in all the major decisions made here for regular order. We owe that to the people.
And I want to make this commitment to you to my colleagues here and the other side, my office is known for trust, transparency, and accountability, for good stewardship of the people's treasure, honesty, and integrity that is incumbent upon all of us here in the people's house."
"Our system of government is not a perfect system. It has a lot of challenges but still the best one in the world and we have the opportunity to preserve it. Last thing I'm going to say is a message to the rest of the world, they have been watching this drama play out for a few weeks and learned a lot of lessons. Through adversity, it makes you stronger. Yeah. And we want our allies around the world to know this body of lawmakers is reporting again to our duty stations."
"Let the enemies of freedom around the world hear us loud and clear, the people's house is back in business. Thank you. Thank you. We will do our duty here. We will serve you well. We will govern well and make you proud in this institution again. We are going to fight every day to make sure that is true. I look forward to the days ahead. I believe that the best days of America are still ahead of us. God bless you and god bless the United States of America."