The hits just keep on coming for Joe Biden. While most of us are immensely entertained, it is still disconcerting that the alleged leader of the free world has a difficult time articulating his own thoughts, no less reading someone else's. Yet here we are. It's late 2022, and the world is burning around us and the only entertainment we have is watching a senior citizen read a teleprompter like he is doing his best Ron Burgundy impression.
Stay classy, San Diego. Check out the latest losing battle for Joe Biden versus the dreaded teleprompter.
President Biden faced backlash from yet another embarrassing gaffe on Monday while trying to share a website to stop fraud in his student debt handouts plan.
Biden announced the launch of an online application portal for those earning less than $125,000 per year receive up to $10,000 in handouts. Regarding criticisms of the plan, Biden also promoted the Federal Trade Commission's website for reporting fraud.
However, Biden stumbled along promoting the FTC's website, spelling out the word "dot" while giving the URL.
Biden is so gone that he will literally read ANY WORDS they put on the teleprompter in front of him. 🤦‍♂️🤦‍♂️🤦‍♂️

"reportfraud D-O-T F-T-C dot gov" pic.twitter.com/jDRIPq5fw0

— Tim Young (@TimRunsHisMouth) October 17, 2022
The teleprompter dropped Biden like Mike Tyson in his prime. Or for that matter, Mike Tyson now. Or stairs. Or a bike. I think you know what I mean.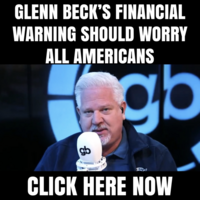 The irony here is Biden is exactly the demographic that telephone scammers prey on. How many times has Joe answered his land line and had to ask Jill if their car warranty was expired? I bet at least once.
"If you get any questionable calls, please tell us by going to report fraud…report fraud, D-O-T, F-T-C, dot gov," Biden said, for the website reportfraud.ftc.gov.
Oh my Joe, really? Does Biden really not understand how the internet works? Maybe Biden still thinks this internet thing is a fad, like hot pants or the horseless carriage. Both of which I am sure Joe has intimate experience with.
Needless to say, the internet lost its collective mind, even if it's collective IQ is under 100.
Washington Times columnist Tim Young tweeted, "Biden is so gone that he will literally read ANY WORDS they put on the teleprompter in front of him. 'reportfraud D-O-T F-T-C dot gov.'"
"Glassy-eyed Biden gets another absolute ass kicking from the teleprompter," CRTV engagement director Jason Howerton wrote.
"Stand strong, Joe! You're the only thing standing between us and Kamala," YouTuber Todd Masson joked.
"Joe Biden spelled out D-O-T that's the . in an [web] address today. He really is Ron Burgandy," Radio host Clay Travis tweeted.
Unfortunately, or fortunately depending on where you stand, Biden wasn't done inserting his Doctor Scholls in his mouth. When questioned about gas prices, particularly in California Biden claimed that gas in Commiefornia has always been 7 bucks a gallon. That shows how many times a career politician like Joe has had to worry about buying his own gas.
Biden was also attacked on Monday for arguing that gas in California has "always" been $7 per gallon following rising gas prices.
"Well, that's always been the case here," Biden replied. "You know, it's not — what — nationwide, [gas prices] came down about $1.35, and they're still down over a dollar. But we're going to work on, housing is the big, is the most important thing we have to do in terms of that."
All in all, not a good day to be Joe Biden, and not a much better day to be an American. All joking aside, our supreme leader is not much more that a teeth-chattering skeleton in an ill-fitting suit and wing-tip shoes. Actually, that might be a better President. At least a skeleton wouldn't misread the teleprompter. Stay classy, America!