Members of the Texas National Guard are blocking migrants from entering the country after Governor Greg Abbott defied the Biden Administration by declaring an invasion and setting up hard barriers.
Texas continues to bear the brunt of the ongoing migrant crisis as yet another U.S. record for migrant encounters was set in August. The border town of Eagle Pass alone has absorbed 9,000 new illegal alien entries over the past nine days, prompting U.S. Customs and Border Patrol to finally close down the Eagle Pass International Bridge port of entry.
As of Wednesday, more than 3,000 migrants remained assembled under the bridge, according to a report from Breitbart News.
In response to the crisis, Abbott ordered the Texas National Guard to construct razor wire fences in order to deter migrant entries. This was done after federal agents cut down fences that were previously set up while the Biden Administration sued Texas to remove water-based barriers. Texas ultimately won a court victory on the latter issue, when a federal appeals court ruled that the razor wire buoys can stay.
"Texans are paying the price for your failure," Abbott wrote in a letter addressed to President Biden earlier this week. "Ranches are being ripped apart, and homes are vulnerable to intrusion. Our border communities are regularly disrupted by human traffickers and bailouts. Deadly fentanyl is crossing the porous border to such a degree that it is now the leading cause of death for citizens between the ages of 18 and 45."
I officially declared an invasion at our border because of Biden's policies.

We deployed the Texas National Guard, DPS & local law enforcement.

We are building a border wall, razor wire & marine barriers.

We are also repelling migrants.

More: https://t.co/dEivr1lL2n pic.twitter.com/hzCl6ouTVJ

— Greg Abbott (@GregAbbott_TX) September 20, 2023
On Wednesday, Texas law enforcement personnel were seen reinstalling razor wire fencing that was previously cut down by Border Patrol agents, according to Abbott. "Texas installed razor wire in Eagle Pass to stop illegal crossings. Today the Biden Admin CUT that wire, opening the floodgates to illegal immigrants," Abbott wrote in a social media post on Wednesday. "I immediately deployed more Texas National Guard to repel illegal crossings & install more razor wire."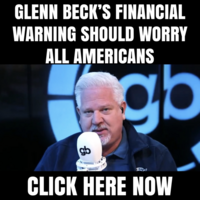 In the following days, members of the Texas National Guard could be seen blocking large groups of migrants at the border, a stark contrast from streams of smiling border crossers strolling in through open entries.
🚨: The National Guard is preventing illegal immigrants from entering Eagle Pass. pic.twitter.com/tAVe9KyAQd

— Julio Rosas (@Julio_Rosas11) September 23, 2023
After the group passed through, Guardsmen placed more C-wire in the gap illegal immigrants used to enter Eagle Pass. pic.twitter.com/bP8HDAotQl

— Julio Rosas (@Julio_Rosas11) September 23, 2023
More than 300,000 known illegal border crossings occurred under this past August, representing yet another new record under the Biden Administration.