On Wednesday, President Donald Trump visited East Palestine, Ohio after a train derailment had 'chemically nuked' the small town. The media and Biden White House have widely ignored this crisis as the locals deal with the consequences.
Trump showed his supports for the small town by dropping of tens of thousands of pounds of: water, food, goods, and even bought Big Macs for the locals at the nearby McDonalds.
Sunny Hostin said the act "disgusted" her during Thursday's episode of "The View."
"It felt very Hurricane Maria…paper towel to me, it disgusted me" as she referred to Trump's visit to Puerto Rico in 2017.
While Biden was in Europe, residents lined up on the streets in East Palestine to greet Trump who personally helped with the delivery of numerous truckloads of bottled water to the affected area.
WATCH:
The View's Sunny Hostin says she was "disgusted" that Trump gave water bottles to East Palestine residents

— Clayton Keirns (@CKeirns) February 23, 2023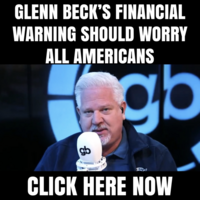 In 2017, then-US President Donald Trump visited Puerto Rico in the aftermath of Hurricane Maria. During his visit, he distributed paper towels to people who were affected by the hurricane. This action generated controversy and criticism, with some people finding it inappropriate and disrespectful given the severity of the disaster and the suffering of the people.
The incident was captured on video, showing Trump throwing paper towels to a crowd of people in a church. Many people caught the towels and smiled or cheered. The gesture was widely mocked and parodied on social media and in the news.
The paper towel incident was seen by some as an example of Trump's lack of empathy and his tendency to turn serious situations into political theater. However, many defended the gesture as a well-intentioned effort to connect with the people and provide them with a basic necessity in a time of crisis.